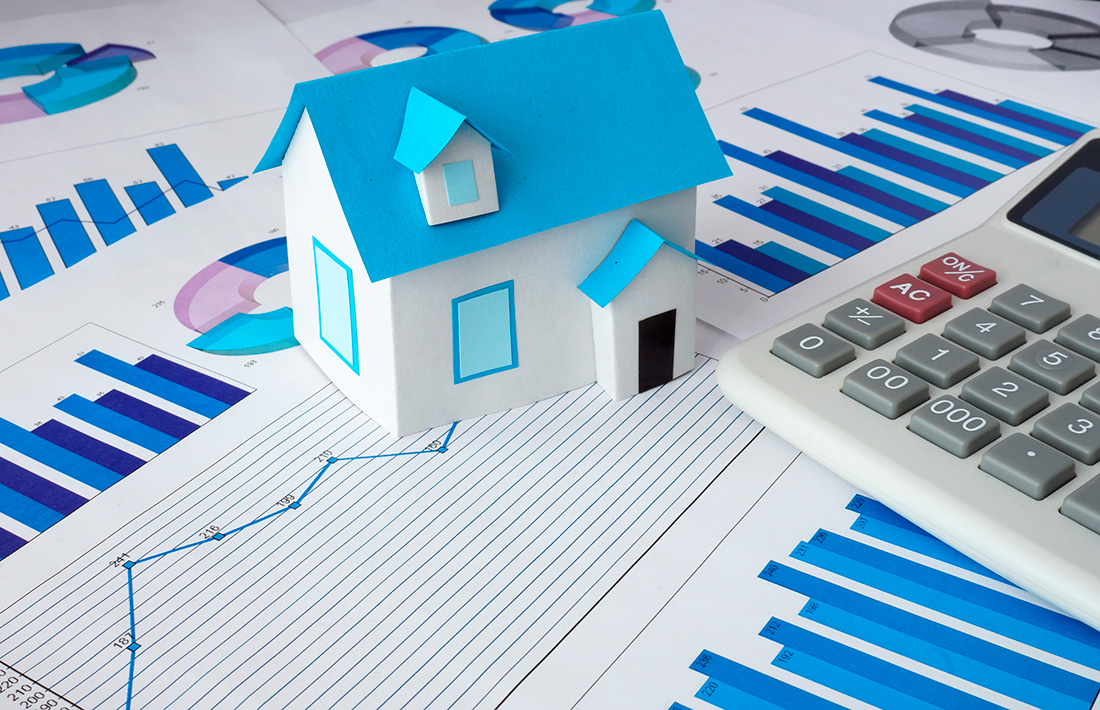 We recently published an article explaining in less than 1,000 words "how to find a property at a discount". Given the interest expressed by our readers, in this article, we expand on the topic of how to be ready to finance a Fix & Flip property fast.
You must have "skin in the game" in almost all financing schemes.
Say you want to finance a Fix & Flip investment. Most financing options available to you, including AMI Lenders' hard money loans, will require you to put some money into the deal. In our case, if the loan request is to purchase a house for a Fix & Flip, AMI Lenders will lend up to 80% of the purchase price plus 80% of the repair budget or 70% of the "as repaired value;" whichever is less. Apart from the 20% required for the "down payment," you should also have enough working capital to cover unexpected costs and the money necessary to pay all closing costs.
You might be competing against someone with all the cash needed to purchase the property, so getting the financing approval fast should be of primary concern to you. What can you do to be competitive in this scenario? Be ready. Act fast.
Have the inevitable paperwork ready
All real estate loans come with inevitable paperwork. A part of the paperwork relates to the borrower, and another aspect relates to the property itself. If you have not found the right property, it is obviously difficult to have all related paperwork in order! But, when it comes to the borrower, there is no excuse not to have all paperwork ready, especially now that most of the loan documentation can be submitted electronically.


Usually, for a Fix and Flip financing, you will need to submit:
1) An application form with helpful information to the lender. You could, in principle, have this application form already filled out and ready to be submitted when the time comes. Also, suppose the lender allows it (most times, they do). In that case, you can submit it to start a file and have the lender do some due diligence on you even before you have found the right F&F property. In any case, the application will prove helpful for the loan officers to get to know you.
2) A lender will also request what is called "proof of the ability to repay the loan." This is usually done through a subset of the following documents:
A copy of your most recent federal income tax return,

Bank statements for proof of funds of your down payment cost overruns, and closing costs

W2's and 30 days' most recent Pay stubs, if you are employed or;

1099's and/or Profit & Loss & Balance sheets if you are self-employed*
*Other alternative sources of income may be accepted e.g. a Monthly Cash flow statement (template available upon request)


3) Most lenders will request evidence that you have experience in real estate investing, so you should work on having an up-to-date, well-crafted Schedule of Real Estate Owned (SREO) document. This document is a standard piece of the paperwork lenders ask for when an investor applies for an investment-type real estate loan. However, you will not need one if you apply for a mortgage.

The SREO is a document that:
1) lists all properties in which an investor has full or partial ownership, and
2) it includes the corresponding debt obligations.
There are five main sections to an SREO:
Personal information.

Property details.

Ownership details.

Financial details.

Revenue from each property.


Only currently owned properties are included in an SREO. It does not need to belong to you, but make sure you include all the appropriate information.
Make sure you have the above ready for submission the moment you find the right property.
Prepare the Fix and Flip information (fast)
Once you have found the right property to fix and flip, you will need to have a solid repair budget and a well-identified list of purchasing costs in addition to the purchase amount. These costs include owed taxes, title insurance, title company expenses, and lawyers' fees).
There are several online tools to help you quickly prepare a repair estimate. You might choose beforehand to work on one that can be used repeatedly.
In all cases, make sure that the Return on Investment meets your financial needs to "make enough money" to keep you motivated through the fix and flip procedure.
You might want to include photographic evidence along with your budget. This evidence can help a loan officer determine whether you fully accounted for all needed repairs. And it will undoubtedly help you prepare that budget later during the day, so you make sure you have not missed any repair items. BTW, at AMI Lenders, we require a line-item budget for the repairs.
You might also want to request that your realtor prepare a CMA of comparable properties (ideally of the same quality as your refurbished property) so that you can factor inappropriate sale prices and time to sell into your financial projections.
Summary
Do not wait until you have found the right property to start gathering all your documentation. Work on it and have it ready well before in advance, so you can act quickly when the time comes for you to apply for a real estate investment loan.
If you have decided to invest in a Fix and Flip property, choose to consult with AMI Lenders. We are one of Houston's fastest closers and could become your financial ally. We fund our loans and can move as fast as the law allows. Borrowers in Houston will also have a hard time finding lower rates for hard money or private loans than we offer. We want our customers to succeed and take advantage of the financial opportunities provided by real estate investments. Visit our website today and fill out an application for a loan backed by an investment property.