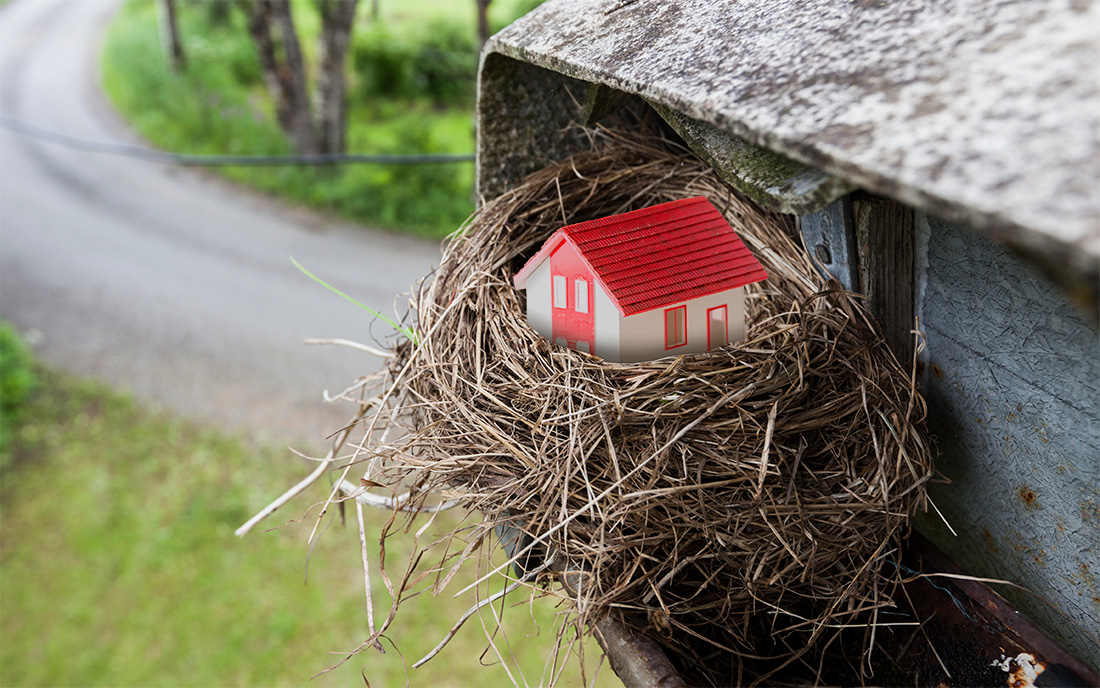 For over 30 years, AMI Lenders has helped hundreds of real estate investors finance their investments in fix-&-flip properties. Therefore, it is evident to us that successful fix-&-flip projects start with the investor (or "flipper") doing their homework and finding an investment property, not only with a significant discount off its market value but also in the right location and at the right time. In this blog, we want to share what we have seen successful flippers do when hunting for an investment property.
How to find investment property at a significant discount?
Apart from being patient and, in some cases, lucky, you must have a method if you are looking for a property at a significant discount off its market value. So, first, let us look at which elements constitute an excellent method for finding a fix-&-flip property at a discount.
Patience. A flipper has the advantage over a regular house buyer when it comes to patience: they can wait for the property to come along because they are in no hurry to find a house to occupy. By contrast, a typical homebuyer whose home may have already sold, their lease is coming up, or are relocating to a new city, must have a place to move in to immediately. There's a big difference between the pressure to buy what's an acceptable property to live in and one that is ideal for a fix & flip investment. Many novice fix & flip investors have difficulty switching from one mindset to another, as their instincts drive them to choose homes based on where they'd like to live.
Furthermore, sometimes they are willing to pay more to ensure they get a property at the right time instead of the right price. On the other hand, a flipper is always on the lookout but is rarely pressed to find something… until they find it. But, before we get to that, here are a few tips on where and how to look for fix and flip opportunities.
The property was listed longer than the market average. Start by looking for a property that has been listed for, let's say, five or more months in your local MLS listing. Or look for "Sale by Owner" properties that have also been on the market for many months. There are added incentives to investigate this type of property if it has had price drops and hasn't gone under contract. Try to specialize in buying these "not moving along" properties. Why? These houses are generally in rough shape and need tons of work to make them marketable and appealing for someone who wants to move in right away. Also, many banks will deem them unattractive for their portfolios and will not finance their acquisition. That's why we are here to help. But more on that later, too!
The property has pending repairs. You might be asking, why have owners not fixed these properties? For any number of reasons: it could be lack of money, lack of interest, lack of knowledge; the case is that a lack of repairs could most likely prevent the sale of the property or, to say the least, lower the price.
Savvy Flippers usually purchase properties with pending repairs at a discount. Clearly, because they know how to fix them, they make the property look fantastic and turn it for a profit quickly. Or they know what it takes and costs to fix them, which helps them negotiate an even lower price on the property.
Thorough knowledge of what repairs cost and how to fix them is a must. Experienced flippers usually prepare solid arguments as to why their offer is reasonable. Usually, they have repair estimates prepared to show the seller what they would have to pay a contractor to do it and point out that "someone" must deal with the headache factor of working with contractors. For really experienced investors, it helps if you find pending repair issues that are no-go for traditional mortgage financing, such as, for example, bad wiring, a leaking sprinkler system, an antiquated water heating system, roof damage, or issues that are not up to code. In this case, the owner will be hard-pressed to sell their property if a regular house-hunter, or inexperienced investor, cannot get the financing approved. At this point, a flipper has a convincing offer at a price that is usually discounted from the potential market value. If the offer is accepted, you are on your way to a sound fix-&-flip opportunity. Chances are, you'll have a reliable crew to do the repairs for less than the contractor's estimate and make a profit (in the form of future equity) on the repairs themselves.
Regardless of your experience, do an independent home inspection before starting on repairs. It is an excellent practice to have an experienced home inspector examine the property thoroughly before you begin to repair the house. They may spot additional damage the previous owner did not know existed, and you may choose to get it fixed (or not) to boost the house's value.

The role of wholesalers when hunting for an investment property
Another way to find a property at a discount is to go through a "wholesaler." The past five or so years have seen the rise of housing wholesalers. These businesses specialize in purchasing a substantially discounted property (albeit at a risk) and then immediately offering it to the standard Flipper for a profit. That is, the wholesaler offers the property owner to purchase the house at a given date for X amount, signs a contract with the seller, quickly turns around, and sells the rights to the contract to a flipper for X plus a profit. In the end, the Flipper is the buyer who pays for the property.
Summary
If you are considering investing in a fix-&-flip property, make sure that you take your time to find a property with a substantial discount on the market value. If you are in Texas, AMI Lenders is your best bet. We are Houston's fastest closers and truly become your financing and overall real estate investing allies. We offer advice knowing full well that the success of our business depends on the success of our clients. In addition, we fund our own loans and can close as fast as the law allows. Borrowers in Houston will also have difficulty finding lower rates for hard money or private loans than we offer. We want our customers to succeed and take advantage of the financial opportunities provided by real estate investments. If you have a property you want to finance, fill out this application for a fix and flip loan on a run-down property you wish to buy and sell.