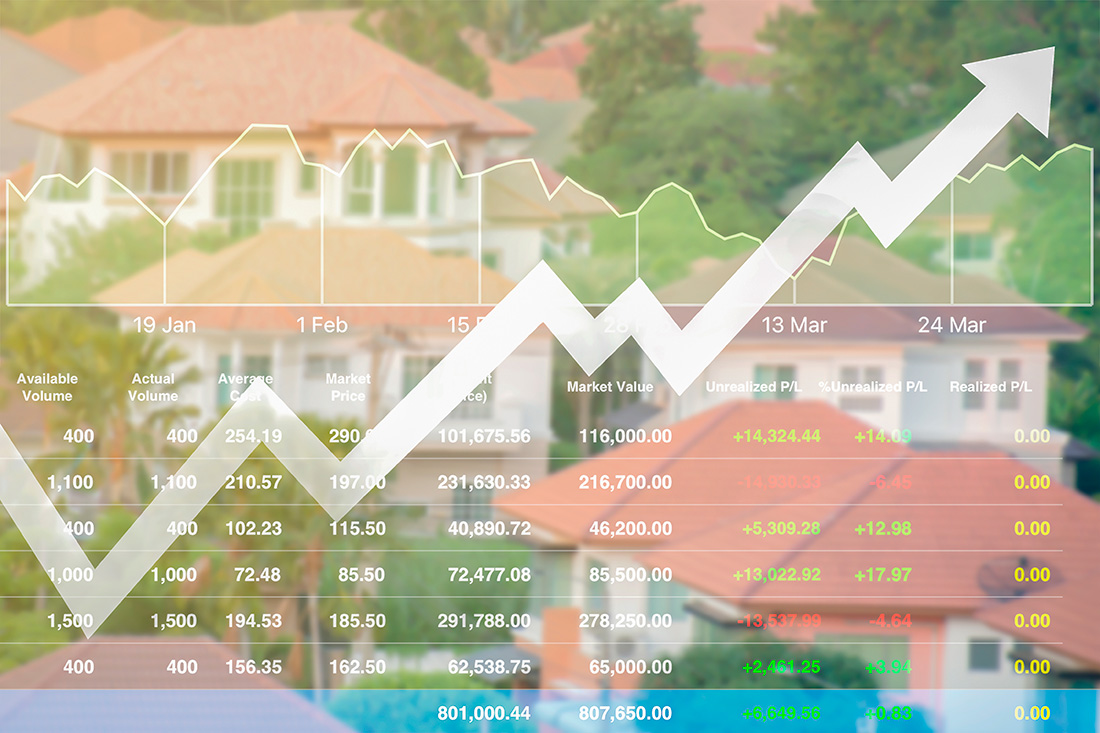 A lot has been written lately about the future of mortgage rates and housing prices. Let's look at some data and figure out what it means for Real Estate Investors in Houston, particularly Fix and Flip or rental property investments.
Mortgage rates are increasing
Earlier in 2022, some industry experts put forth their forecasts as to the future of mortgage rates:
Mortgage Bankers Association forecasted the average 30-year fixed to climb up to 4% by year's end.

Fannie Mae predicted a 3.3% mortgage rate by the end of 2022.
In an article published at the end of April 2022 in Yahoo! Finance[1], over the first quarter of 2022, the average 30-year fixed mortgage rate has spiked from around 3% to 5.11%, blowing past the expected mortgage rate levels. What are the immediate consequences?
Some would-be borrowers are losing their mortgage eligibility.

Compounded with increases in housing prices, it will price out of the market some stretched homebuyers.
As a reference, the following graph is what caught our attention on the subject: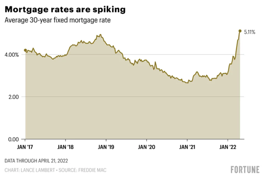 So, you will likely see us at AMI Lenders duly increase mortgage rates to what the market is dictating.
Housing-demand models are being revised due to the forecasted increase in the average price.
Some research firms are re-calculating their housing forecast models because of the upward move in observed mortgage rates. To give you some initial context, the average sale price[2] of a new home hit nearly $454,000 in 2021, up around 16 percent year over year.
What are research firms forecasting?
Zillow Research published on April 20, 2022:

The home value forecast now calls for 14.9% growth through March 2023, down from a year-ahead estimate of 16.5% growth made in February 2022.

Over the next three months, Zillow expects home values to grow 5.5%, down from an expected 5.9% growth in the previous month's forecast.

Fannie Mae predicts home prices will rise 11.2% in 2022 and 4.2% in 2023.
CoreLogic predicts that home prices will exhibit a 5% annual growth rate during 2022.

The Mortgage Bankers Association says home prices are poised to rise 4.8% over the coming 12 months.
Obviously, in a country as large as the US, not all markets will be facing the same home value increases. CoreLogic has observed so far that Houston is still a scorching market with an observed 16.8% increase in average home prices during the past year.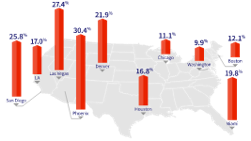 Another aspect to keep in mind is what Zillow recently stated: "the labor market continues to be a bright spot for housing demand, with a very low national unemployment rate and higher nominal wages, though inflation is putting pressure on household budgets."
Supply chains have been disrupted and have yet to get back to normal.
There have been extensive discussions on the media about the significance of the supply chain and the global crush caused by products stuck out in factories due to lack of transportation or on the ocean on shipping containers. An impact on real estate has not been an exception. Our sector has been impacted with products that were bound to be delivered through the existing logistics supply chain to centers where they would filter down to other industrial storage centers and, finally, to the end users. For a discussion on this topic, please refer to a recent article in Forbes magazine.[3]
Some probable consequences in our local real estate market
From our vantage point, the US residential real estate market is coming off an impressive "bull run" and is still holding up at high levels. We see that the combination of (a) higher mortgage rates and (b) less potential buyers who can afford to purchase a home will put an end to fast-rising home prices.
Mortgage rates and market prices do drive some decision-making around when to buy or sell a home. Still, these two factors alone most often are not the primary drivers of activity in the residential real estate market. A Crunchbase analyst recently stated: "most of the time, people buy or sell due to events in their lives, not because they think it's the best buyers' or sellers' market."
The Houston housing market will likely continue to see double-digit appreciation in 2022, making it a perfect time and market to invest in a Fix and Flip or a rental property. We believe you could potentially benefit from the short-term increase in property value and steadily strong housing demand.
In any case, real estate has clear advantages as an investment as compared to other sectors:
We do have to live somewhere.

Families have to find a way to pay for where they live.
That said, Fix and Flip investors must be very careful when estimating the cost to renovate. The cost of building materials is either escalating in price or they're unavailable. At AMI Lenders, we believe a 10%-line item contingency budget for the cost of labor and materials is a must. Realistically, it should be wiser to have a 15% to 20% contingency budget.
On the anecdotal side, AMI Lenders has been financing a home builder in Carlton Woods (The Woodlands.) This experienced builder has sold plenty of homes in Carlton Woods successfully, so he knows his business extremely well. The builder recently told us of a 28% increase in his estimated cost to build his latest residential property. So, we recommend as a minimum a 15% contingency line item and a Flipper should consider conservatively a 20% to 25% contingency for cost overruns in his budget.
Summary
If you have decided to invest in a Fix and Flip property or a rental property, choose to consult with AMI Lenders, even in this rapidly changing housing market. We are one of Houston's most prestigious private lenders, fastest closers, and could become your financial ally. We fund our loans and can move as fast as the law allows. Borrowers in Houston will also have a hard time finding lower rates for hard money or private loans than we offer. We want our customers to succeed and take advantage of the financial opportunities provided by real estate investments. Visit our website today and fill out an application for a loan backed by an investment property.
[1] https://finance.yahoo.com/news/home-prices-look-2023-according-205714287.html?guccounter=1&guce_referrer=aHR0cHM6Ly93d3cuZ29vZ2xlLmNvbS8&guce_referrer_sig=AQAAAIL9vdhXEJas00is2JLlR1JNfS9-yfrnScskj34JqH-HKs6wh1BeufI9_G5zmglaVNERr9hwhhGjuhzpn4EPkHJUDhDmBb9zwMpRIKXCHyFc4KjQQVsADrjB36Po0ijh22C3Jik2Ih6DNbvJa_McoMGf_B-hrlGgG2HBrb3e6n8T
[2] https://news.crunchbase.com/news/residential-real-estate-mortgage-startups-venture/
[3] https://www.forbes.com/sites/forbesbusinesscouncil/2022/01/24/the-supply-chain-and-its-impact-on-industrial-real-estate/?sh=5e332b1d781f