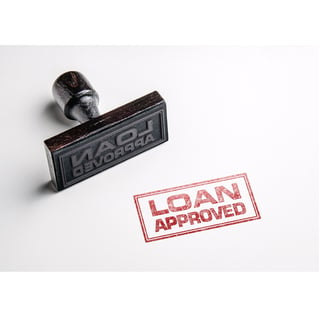 Economists say the economic growth for the fourth quarter was near four percent. A CNBC economic survey showed that in over a decade a majority was optimistic about the economy. Unemployment is expected to continue to go down while the economy is expected to grow in 2018. However, that's faster than is healthy. Growth at that pace leads to overconfident irrational exuberance. This creates a boom that leads to a damaging bust. This will create inflation and increasing interest rates controls inflation.
Jay Powell is said to be replacing Janet Yellen as Chairman of the Federal Reserve. The smart money believes the Feds will raise its benchmark Fed funds rate several times in 2018. This is bad news for anyone in need of commercial and residential financing. The good news is that hard money lenders must fix their interest rates on the consumer loans, in other words a hard-money lender cannot increase their rate to their borrower, and homestead loans must have a fixed rate. This is why, now is the time to buy a home or refinance your mortgage with a hard money lender.
Be on the lookout for the changes in the business cycle that can lead to a boom and bust cycle. When consumers are confident they buy now. As demand increases, businesses hire new workers, which further stimulate demand. Healthy inflation triggers demand by spurring shoppers to buy now before prices go up. This expansion can suddenly turn into a dangerous peak. Chasing too few goods can either cause price inflation or an asset bubble. Because of this, considering a hard money loan, with a fixed interest rate for residential loans no is a great idea.
If demand outstrips supply, the economy can overheat. Investors compete to outperform the market, taking on more risk to gain extra return, the combination of excess demand and the creation or risky derivatives created the housing bubble in 2005/8??.
When rates begin to increase, fear and panic replace confidence. Investors sell stocks, and buy bonds, gold and the U.S Dollar. Consumers lose their jobs, sell their homes, and stop buying anything but necessities.
Consumers must regain confidence before the economy can enter a new expansion phase. This often requires intervention with monetary of fiscal policy.
David Blitzer, managing director and chairman of the index committee at S&P Dow Jones said "The default rate on bank cards has been rising consistently since December 2015, defaults on auto loans are up slightly, and first mortgage defaults, though on the rise in December 2017, are little changed over the last two to three years. Continued low unemployment and low inflation, rising home prices, and stock market gains combined with gains in consumer confidence to support strong gains in retail sales in the last four months of 2017. However, as stated in a previous blog "Pitfalls Hard Money Lenders (and Borrowers) should consider to avoid a loan payment default", the same expansion in consumers' spending is now appearing in the bank-card default data."
All in all, now is a good time to buy a home and lock in the interest rate with a hard money lender.
Houston's premiere Hard Money lender, AMI Lenders, takes pride in providing alternate sources of financing for all types of properties in residential and commercial fields. Our licensed loan originators have over sixty years combined experience providing better service and better hard money lending rates in Houston and surrounding cities. We are a private lender who funds most of our loans and responds quickly to hard money loan requests, usually within 24 hours.
Give us a call at 713-682-4400 or click here to view our lending terms or apply online for a Hard Money Loan that fits your needs in Houston.