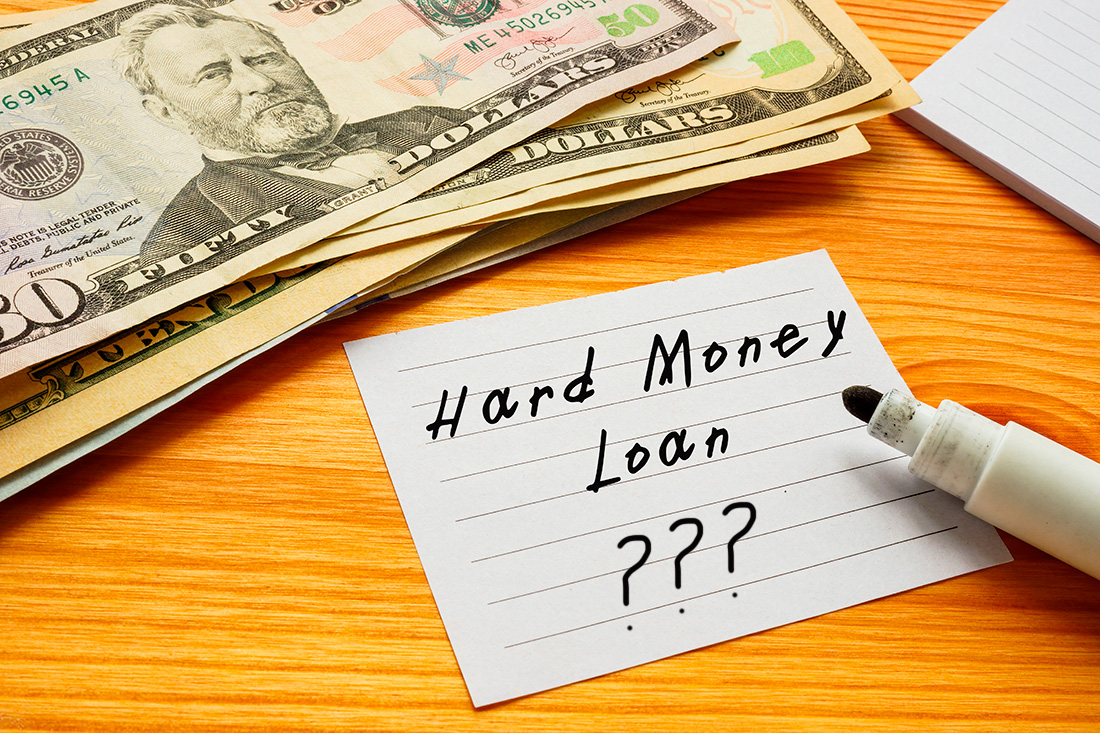 Due to a lack of industry knowledge, the general public often believes myths about asset-based mortgage lenders or Hard Money Lenders. Many people have misconceptions about their loans to real investors and home buyers. In this article, we intend to tackle these myths and misconceptions.
What is a Hard money lender?
Hard money lenders are generally companies or private investors that deal primarily in loans secured by real estate. That is, they (we) will lend you money if you offer real estate property as collateral to secure the loan. The property offered as collateral can be yours outright, or you can be getting the loan to purchase it (either as a short or long-term investment). If you read our previous blogs, you can get a good idea of what we do and how we evaluate a loan application with a property as collateral.
Why is it that there are myths and misconceptions around Hard money loans?
Hard money lending as an industry has suffered historically from the unscrupulous behavior of a few lenders who care more about profit than the success of their clients. Anecdotes abound here and there about tricksters, but, truth-be-told, Hard money lending has become a serious industry with prominent corporate players setting strict standards to compete with large banks in the past decades. Many of our clients will instead do business with us than with banks because of our decision-making speed, competitive rates, closeness to the client, and value-added services. Primarily, we want our clients to succeed with their investments. If they succeed, we succeed. It's that simple.
What are the most common myths and misconceptions around Hard money lenders and loans?
In the following table, we have summarized what we perceive as the most common myths and misconceptions surrounding hard money loans and contrasted them with the facts around the subject.
Myth or misconception
Truth
1. Misconception: High interest rates.
While it is true that hard money loans are somewhat more expensive than the cheapest bank loans, Hard money lenders can offer very competitive rates when compared to banks. It is usually the case that rate levels will depend on your demonstrable experience level and the level of "skin in the game" that you have in the transaction (the more considerable the amount of capital you invest, the better the interest rate that you can get).
2. Misconception: Slow and bureaucratic procedures.
As a matter of fact, hard money lenders usually can give you an answer to your application much faster than large banks do. At AMI Lenders, we close our loans as quickly as the law allows.
3. Myth: Hard money loans are for risky investments.
Often, hard money lenders are lending out their own money, so making a risky loan is not in anyone's best interest. Hard money lenders have deep knowledge of the real estate market in which they operate and what is entailed for a project to be successful. Most hard money loans have standard financial conditions almost identical to bank loans.
Furthermore, at AMI Lenders, we want you to be successful so that you will call again for your next real estate investment project.
4. Myth: Hard money loans have "Draconian" rules.
Draconian is an adjective meaning "of great severity." That is very uncommon with Hard Money Lenders since their contracts must comply with fair-lending regulations. Most Hard money lenders are willing to negotiate loan conditions with their prospective clients so that all parties benefit from the business relationship.
5. Myth: Hard money lenders are loan sharks.
Not at all. To start with, Hard Money lenders are business people who want to make loans and get paid back on time to make a reasonable profit. On the other hand, loan sharks set hard and almost impossible terms that individuals cannot realistically meet. In stark contrast to loan sharks, who count on your failure to pay to make money, at AMI Lenders, we study your particular situation so that we can be as sure as possible of your success.
Hard money lenders in most US states must comply with state and federal regulations, including full financial disclosure rules. For example, here at AMI Lenders, we are licensed by the State of Texas Office of Consumer Credit Commissioner as a Regulated Lender.
That said, while interest rates and closing costs can be higher than traditional lenders, the speed and flexibility often outweigh those negatives for most of our investors. The key is to budget appropriately for these somewhat higher interest rates and closing costs.
6. Myth: Hard money lenders want to take your property.
Of course not. Hard money lenders are in the lending business, not the foreclosure business. They do not want to own your property. To prevent a foreclosure from happening, be sure that you understand your loan terms, have a solid exit plan in place for your investment project, and are capable of repaying your debt promptly.
7. Myth: Hard money loans are for desperate people
As stated by another blogger, "this misconception most likely stems from the dramatized scenarios you see in movies or TV shows." Hard money loans are for customers that banks are unwilling to lend to but who can meet their financial obligations on time because they are demonstrably responsible, hard-working, and want to put the loan money to work on their behalf.
8. Misconception: You can get away with not handing in documents.
This myth comes from the fact that Hard money loans are somewhat more lenient than conventional loans. However, you will need to turn over documentation to qualify for a hard money loan.
9. Misconception: Hard money lenders only provide loans and do not help their clients.
In addition to providing many different loan programs, hard money lenders can often get you set up with appraisers, title companies, land surveyors, and other types of professional advisers that you might need for your investment project.
10. Myth: Hard Money Loans allow you to purchase a home with No Money Down.
Why would a Hard money lender allow this? They would take all the risk, and the client would potentially get all the profit while risking nothing (colloquially speaking: "having no skin in the game.") Hard money lenders often operate with something close to 65% loan-to-value (LTV), but this ratio will depend on the client and the investment project.
Closing remarks
If you need a loan for a real estate investment, you need to look for private money lenders who want to become a source of financial advice and who look after your best interests. AMI Lenders is one of Houston's fastest closers. We often fund our own loans and offer flexible terms based on your experience and commitment. Borrowers in Houston will also have a hard time finding lower rates for hard money or private loans than we offer. We want our customers to succeed and take advantage of the financial opportunities provided by real estate investment. Visit our website today and fill out an application for a private loan.