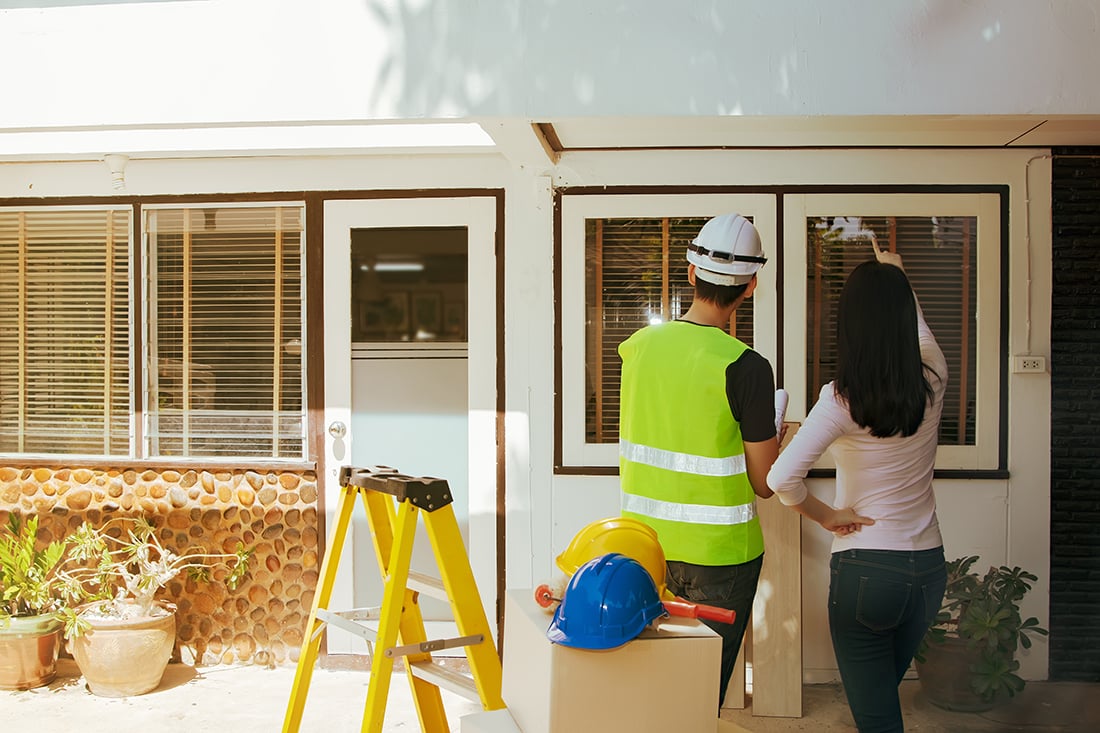 As Fix and Flip investments gain popularity, they can help experienced Fix and Flippers make a substantial profit. In the past four years, the average gross flipping profit for investors has been between $60,000 and $70,000. However, if you don't do it properly, it's also possible to end up with a loss instead. As the name suggests, these properties need to be "fixed" before they are sold again. Fixing most commonly refers to repair work. It may be tempting to repair a few things in the house here and there and resell them. However, we also recommend following the advice from a professional home inspector for the highest profit.
AMI Lenders cares about our customers and their investments. So, we have put together this article with what we believe are the essential repairs that need to be done on a property to practically guarantee a fast "flip" or resale of the repaired property without breaking your budget.
First of all, properties that can be fixed and flipped are hard to find. When you find one, you' may be confused as to where to start. For instance, should the priority be bringing the electrical and plumbing system up to code, if needed? Or should it be making the kitchen as nice and modern as possible? What should come next, the bathroom or the roof? We are here to give you the best advice so you can prioritize the repairs in a way that will make the most sense for your investment. Here are a few tips:
Structure First, Cosmetics Second. There are two aspects of any house. Your priority should be to fix structural features first, such as the electrical, heating, or plumbing system, as it's next to impossible to live in a house that does not have these systems properly in place. After the structural issues are fixed, then you can worry about the cosmetic ones. Update the flooring and countertops to give the house an exciting new look.
1. An Attractive Exterior
One of the most critical areas of your focus while fixing a house should be its exterior. Repair the fence boards and clean the yard to give your home a spick and span look. It is crucial that the buyers feel welcome into the house when they arrive. If they stand on the curb and decide against going inside, then your house doesn't have curb appeal. Focus on developing the most attractive exterior.
2. Fresh Paint
If the paint of your house has been worn, think of re-painting the house. It is one of the easiest and cheapest ways to make it look good as new and give it an updated look. Pick out the classiest colors according to the theme that everything else in the house follows. Most buyers aren't fond of wallpapers, so we recommend removing them and replacing them with a fresh coat of paint.
3. Update the Kitchen
Once you've improved the house's structure and exterior and you still have ample budget left, you can get started on the kitchen. Everyone loves a spacious kitchen with appliances that use new technology. Don't worry about a complete kitchen makeover, as it can be hefty for your pocket. Instead, take advice from a real estate advisor and try to fix the small things.
4. Clean Bathrooms
Another basic necessity for anyone looking to buy a house is ensuring the bathrooms are clean. If you don't have the budget left at this stage to change the tiles and install new faucets and toilets, make sure you fix the existing ones if they have problems such as running toilets and leaking taps. To make sure the bathrooms are not damp and dark, install new lights.
5. Add Special Features
When you've fixed everything on this list and still have a nice amount of budget left, you can add unique features for your buyers that they won't find in any other house. These features can include a coffee bar, walk-in closets, sunroofs, etc. It can feature anything to make your house stand out.
To Sum, it All Up
Usually, once you find a property that you want to fix and flip, time is money. You need to move fast to obtain financing through a hard money lender.
AMI Lenders are one of Houston's fastest closers that offer to finance for fix and flip investors. We fund our own loans and can move as fast as the law allows. Borrowers in Houston will also have difficulty finding lower rates for hard money or private loans than those that AMI Lenders offers.
Visit our website today and fill out an application for a private hard money loan in Houston.
For over 30 years, AMI Lenders have been have been providing financing options to individuals in the Houston area. If we aren't able to assist you, we'll be happy to direct you to someone who can.
Contact us for any questions or apply online!