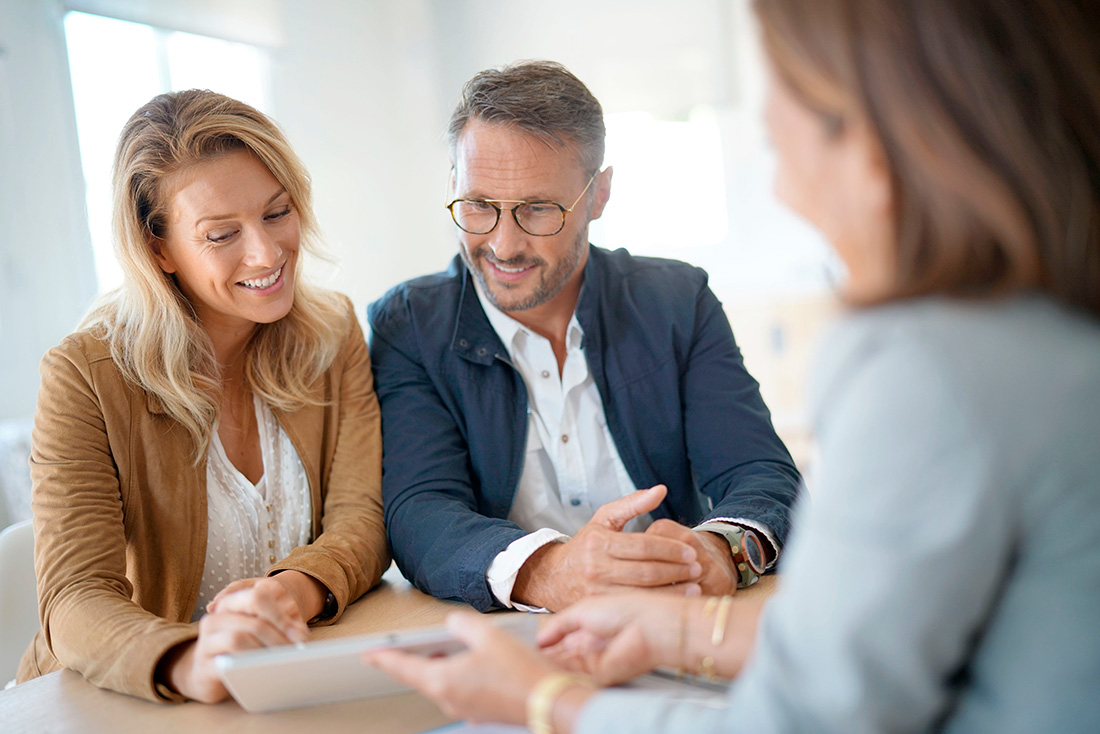 We had the nicest phone call a few weeks ago, and it made our day. A client who had just paid off his mortgage, after many years of having a loan with us, called to express his appreciation for the trust we placed on him (and the loan we gave him back then) and the excellent service we provided after having struggled, unsuccessfully, for years to get a mortgage for his Church.
It just goes to prove once more what a friend once told us: that AMI Lenders is in the "hope business." We give hope to borrowers that feel they have no hope. Another way to say it is: "here at AMI Lenders, we offer non-traditional alternative loan products." Many of our clients cannot qualify for a bank loan or a loan from a traditional mortgage company. We not only help people, but we also go out of our way to be helpful. You would be surprised to know how much advice we provide to our applicants.

In this light, often we are asked: "Apart from fast money, what value does a Hard Money Lender like AMI Lenders add to a client or potential client?" A fundamental part of our business model, at least for us, is that we are here to give you all the advice we can to make you a profitable real estate investor.
Previous examples of the advice we have given our customers
To shed some light on how it is that we advise our clients, the following are a few examples of how we have some of them make the right investment decision:
We request land surveys so that both our clients and us find out more about any restrictions imposed on the land they are about to purchase. Most borrowers know little about why one needs a survey, especially vacant land not in a recorded subdivision. For example:


We were financing a large tract of vacant land, and the title commitment delineated several easements that were not identified on the survey. We refused to fund the property until the surveyor located the easements in the survey. Having done that, our client could plan out how to correctly develop the vacant land from the start, saving him tens of thousands of dollars on potential reworks.


We had another property that was in a recorded subdivision with a lot and block legal description. The survey depicted a drainage easement that cuts through the middle of the lot. The buyer did not know it mattered. The drainage easement was recorded, and it prohibited any improvements over the easement. Our borrower did not know that they could not build a home on the lot they intended to buy!


We request Phase One Environmental Site Assessment (Phase One ESA) on commercial land. We were recently evaluating a loan on a commercial property. Our borrower was buying the property without a Phase One ESA. We explained that the site might have been contaminated. Sure enough, we determined that a laundry service had occupied the adjoining property. There was, therefore, a high risk of contamination that could migrate to the property. Fortunately, the site was clean, but there is no way to know that without a Phase One ESA.


We always calculate real estate property values utilizing different methodologies to reach a reasoned, fair-market value. When determining the value of a commercial property, there are three methods of establishing real estate property values: (i) sales comparison, (ii) cost approach, and (iii) income approach. Last week, we visited with an applicant who wanted to buy a property that the government leased pursuant to the Conservation Reserve Program. Using the income approach to value,

AMI Lenders

determined the property was worth $700K, and our applicant would offer $1M. The jury is still out, but we believe she'll be able to buy it closer to the $700K we estimated.


Sometimes we discuss alternative financial arrangements with our clients to lessen the financial burden or help them make other investments with their money. For example, one of our clients called for our advice. His girlfriend wanted him to pay off her loan on her Galveston secondary home. He wanted to keep his $200K for a down payment on an RV park. We asked how much interest she was paying on her vacation home, and it was very, very low. We suggested that he take over the payments on her loan but keep his liquidity for the investment property. He had not thought of that.


Most borrowers do not know how to form a corporation or what entity documents are needed when borrowing money for real estate investments. We offer them guidance and direct them to experts who can assist them without huge costs.


Many of the customers who first approach us have stumbled with other financial institutions, and we know that they feel disheartened at the prospect of ever getting approved for a mortgage. We are here to help them, and if we cannot help them, we always try to refer them to someone who can help them.


All the above might seem anecdotal to a casual reader, but they are fundamental to our clients who have their money at stake in these investments.
We are here to help our clients.
We have been in this business for over thirty years now, so we have benefited from experience (and some hard lessons). We have a solid conviction that it is in our best interest that our clients receive sound, quality advice before making any investment decisions. And our clients know that we are not being cumbersome or bureaucratic; we are here to help them be successful in their real estate investments.
The Bottom Line
If you have decided that you need a loan for a real estate investment, you need to look for private money lenders who want to become a close source of financial advice. Choose AMI Lenders if time is critical for you, as we are one of Houston's fastest closers. We fund our own loans and can close as fast as the law allows. Borrowers in Houston will also have a hard time finding lower rates for hard money or private loans than those we offer, which, as we have said above, come accompanied by solid recommendations and advice based on decades-long experience in the business. We want our customers to succeed and take advantage of the financial opportunities offered by real estate investment. Visit our website today and fill out an application for a private loan.