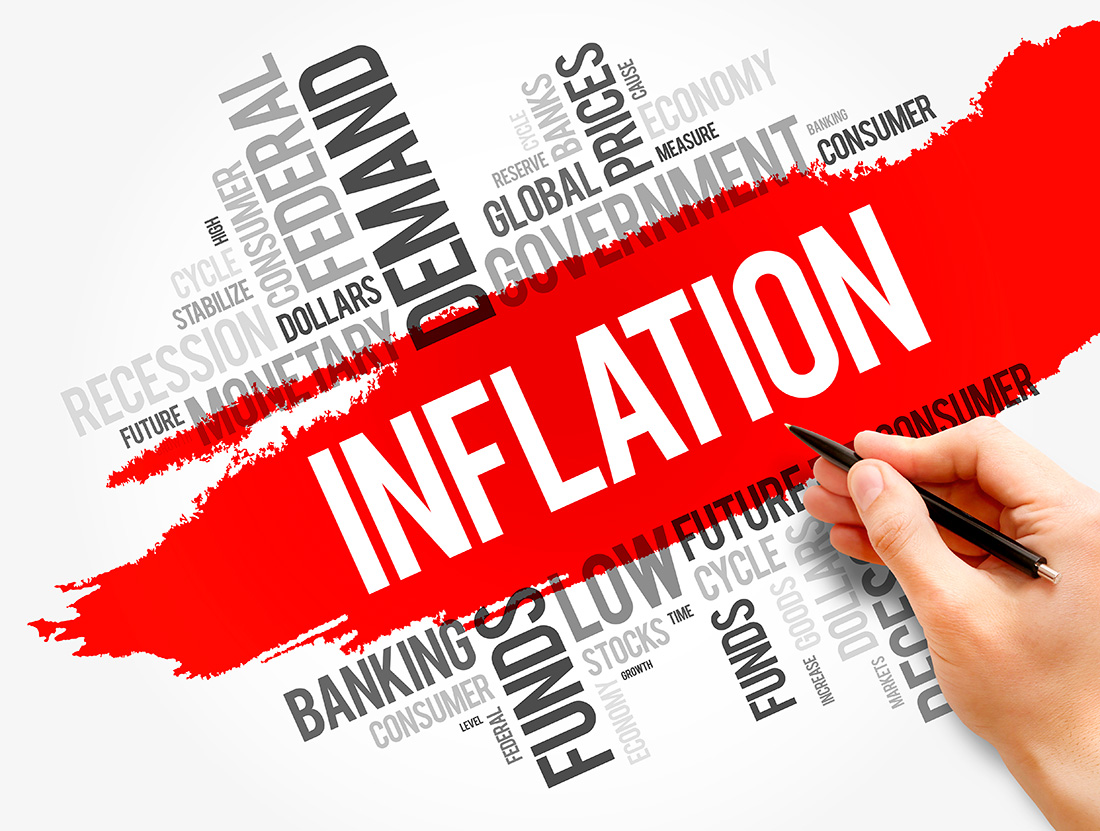 Fears of rising inflation in the US have been garnering attention all over the news and in many other countries. The Economist (a magazine published in the UK) included in its November 13, 2021, edition an article entitled "A three-decade high in inflation sows concerns about America's recovery". The Australian (a newspaper printed in Australia) included an article with the headline "US inflation spike to record levels means mortgage rates in Australia are almost certain to rise." Forbes published during September 2021 an article about inflation and mortgages[1] and how it might be a good time to buy a house to protect yourself against rising inflation. And we could continue citing interesting inflation-related articles.
Better than just letting you navigate in the news, let us try to give you our point of view on what you as a borrower of real-estate related loans, be it a mortgage for your new home or a bridge loan for a fix and flip, should know about inflation and loans.
Current macroeconomic context
There are several facts you should keep in mind about the US economy as of today (November 2021).
Mortgage rates are near all-time lows in the US. Just so you can compare, the average rate for a 30-year mortgage a year ago (during the fourth quarter of 2020) was roughly around 2.8%. The 30-year average mortgage rate sits today at around 3.1%. These are levels we have not seen in at least three decades.

Inflation, while not alarming yet, is at its highest in more than three decades

. During October 2021, the consumer-price index rose by 6.2% compared with its value 12 months earlier, the highest increase rate in more than thirty years. The Economist reports that "a gauge of core inflation, stripping out volatile food and energy prices, rose by 4.6% year-on-year in October, more than twice its trend rate of the previous quarter-century."

American economists and government officials have debated whether the rising inflation is a transitory phenomenon—reflecting overstretched supply chains—or a more persistent problem. The jury is still out on this one.
Inflation, purchasing power and its effect on mortgages
Inflation occurs when the price of goods and services suffers a general increase and there is a fall in purchasing power, that is, the number of goods and services that one unit of the currency can buy. For example, how much can you buy with a ten-dollar bill? It can be that you could buy 100 of something and with the loss of purchasing power due to inflation now you can only buy 97 of that something.
As we have mentioned, inflation usually brings with it higher prices for almost everything, including mortgage rates, home prices, and rental costs. At the same time, inflation causes borrowers to pay lenders back with money that is worth less than when it was originally borrowed, which benefits borrowers. When inflation causes higher prices, the demand for credit increases mostly because people want to "lock-in" the price of the property being purchased, raising interest rates. So it might be that we will no longer see the lowest interest rates in three decades in the near future.
So, if you're considering buying a home with a mortgage and think we might be heading for higher levels of inflation, here are some ways buying a home now can help you later.
You can today obtain a mortgage with a low, fixed-rate, which means you won't be paying as much as if you waited to get your mortgage, let's say, three years from now. As we have mentioned, the average rate for a 30-year fixed mortgage is hovering around the 3% range, making this a great time to borrow money. As inflation increases, mortgage rates will likely climb, so customers who get a mortgage at a low rate now can avoid paying higher interest rates later.

If you are not a homeowner yet, getting a mortgage now means your most likely will not be exposed to rising rent in the years to come. Inflation generally impacts all prices, including rent prices. Homeowners are shielded from increasing rents because their cost is fixed, independent of what happens to rent levels in the market.

The value of the house you purchase today will likely increase over time. Buying a home today might be a good way to spend your money during inflationary times (if they happen to come our way in the next few years).
We are here to help our clients
We have been in this business for over thirty years now, so we have benefited from experience (and some hard lessons). We have a solid conviction that it is in our best interest that our clients receive sound, quality advice before making any investment decisions. And our clients know that we are not being cumbersome or bureaucratic, we are here to help them be successful in their real estate investments.
Act now if you are worried about rising inflation and homeownership
If you have decided to purchase a home through a mortgage, and are worried about rising inflation, now is the time to act: you need to look for a lender who wants to become your financial ally and help you protect yourself against the eroding purchasing power of your money. Choose AMI Lenders if time is critical for you, as we are one of Houston's fastest closers. We fund our own loans and are able to move as fast as the law allows. Borrowers in Houston will also have a hard time finding lower rates for hard money or private loans than those that we offer. We want our customers to succeed and take advantage of the financial opportunities offered by homeownership. Visit our website today and fill out an application for a private loan.
[1] How Buying a House Can Hedge Against Inflation. https://www.forbes.com/advisor/mortgages/homebuying-can-hedge-against-inflation/