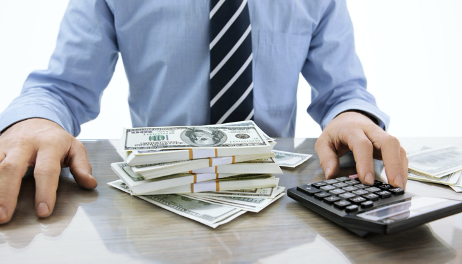 Since the program began in 1996, the IRS has issued nearly 24 million ITIN numbers. These numbers are issued for tax purposes to immigrants who are not yet eligible to obtain a social security number or citizens of foreign nations who want to purchase property in the U.S.
They also allow undocumented immigrants to open bank accounts, take out credit cards, and even buy a home. However, finding a lender willing to fund ITIN mortgage loans can be a little tricky.
Read More: Can You Get a Mortgage Loan if You Only Have ITIN Number?
What's the best lending option for those with ITIN numbers? Let's compare private money lenders with banks to get an idea.
Private Money Lenders vs Banks
There are two major options for taking out an ITIN mortgage' a private money lenders and banks.
Banks tend to be the more traditional route for taking out mortgages. However, they also tend to have stricter qualification requirements for borrowers. They are highly regulated and are often restricted to approving loans based on specific criteria. In other words, they don't have a lot of flexibility to work with people who don't have traditional sources of income and credit information.
Private money lenders are a different story.
Read More: Why Would One Borrow from a Hard Money Lender?
The Benefits of Hard Money Loans
The biggest market for ITIN loans tends to come from illegal immigrants. They may not have the typical proof of employment and credit history information that banks will require. They also may prefer to deal with a private institution to stay under the radar and avoid deportation.
If this is your situation, you will find that you have a higher chance of getting an ITIN loan through a private lender.
Less Regulation


Since

hard money loans

a

re offered by private lenders, they are subject to far less regulation than banks. Instead of being stuck in a rigid, and often, impersonal process that approves loans based on a computer model, they can be far more flexible with their qualification requirements. With a private lender, each loan is considered on an individual and personal basis. Private lenders, like AMI Lenders, can be far more flexible with their qualification requirements, while still adhering to all federal regulations.

Not only that, but aside from being subject to government regulation, banks are also responsible to their shareholders, depositors and/ or directors. Since ITIN loans tend to be higher-risk, they often decide these loans come with too much risk to be worth it for them.
Private Funds




Private lenders fund the loans themselves and are classified as small creditors. This allows them to have more flexibility in their lending practices. However, keep in mind that your interest rate will be a bit higher as compensation for the higher risk of the loan.
Faster Loan Funding




Finally, without all the red tape and bureaucracy of a bank, hard money loans tend to be funded much faster once the borrower has been approved.
Getting ITIN Mortgage Loans in Texas
Looking for private money lenders in Houston, Texas? AMI Lenders is one of your best options for ITIN mortgage loans. As a flexible private lender, we are happy to look at alternate forms of credit and employment verification to help you qualify for your loan. We also offer flexible terms to help you repay your loan on your terms.
For over 30 years, AMI Lenders have been have been providing financing options to individuals in the Houston area. If we aren't able to assist you, we'll be happy to direct you to someone who can. Contact us for any questions or concerns.
We are always here to help! Give us a call today to get started!
For help in Spanish ask for Leah.