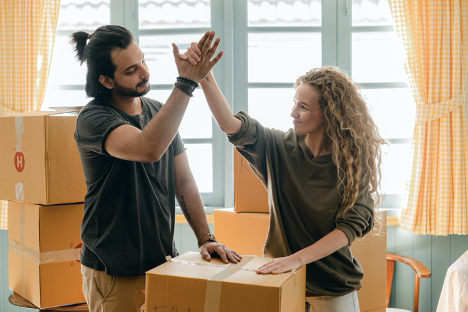 One question that is often asked by foreign nationals working in Houston is, "Can you get a mortgage loan with just an ITIN number?" The good news is that yes, you can. Many people assume that you need a social security number to take out a mortgage, but if you find the right lender, it is possible to get a mortgage loan in Houston with just an ITIN.
What is an ITIN?
Suppose you live in the United States and are required to have a taxpayer identification number but are not eligible for a Social Security Number. In that case, the Internal Revenue Service will issue you with an ITIN. It is common for foreign nationals working, studying, or teaching in the United States to be issued with an ITIN.
The ITIN does not confer a right to work in the United States (but many people who have an ITIN are permitted to work) or provide Social Security or other benefits eligibility. However, the ITIN is accepted by many financial institutions, so it is possible to get a loan using one.
What Type of Property is an ITIN Home Loan Available for?
ITIN mortgages or home loans are considered non-traditional loans because there is more risk associated with them from a lender's perspective. ITINs are issued to anyone who needs a taxpayer's ID in the United States, regardless of their immigration status, so it is harder to do rigorous checks on the borrower.
This means people borrowing using only an ITIN may be restricted in terms of how much they can borrow, and what for. ITIN mortgages in Houston are available for a variety of properties, including:


Single-family homes
Condos
Townhouses
2 to 4 unit residential properties
In most cases, a lender is more likely to be willing to work with you if the property you are purchasing is your primary residence. There are, however, some lenders who will consider borrowers with only an ITIN for a second home purchase or a rental property.
Are ITIN Loans Getting More Popular?
As of 2020, the percentage of ITIN homeowners is thought to be increasing in the United States. There are believed to be 11.3 million unauthorized immigrants living in the United States, and they are not the only population group that may require ITIN mortgages.
While mainstream banks started to shy away from ITIN loans after the housing market crash, many private lenders still offer them, and there is a strong demand from immigrants, foreign workers, and academics who have been residing in the United States for a long time and who are looking to purchase their first home. Exact figures are not available, as the OCC does not track ITIN lending as a part of its regular reports.
How Can I Increase My Chances of Getting an ITIN Mortgage?
You can increase your chances of being accepted for an ITIN Mortgage by building up a good credit rating. You do not have to have an SSN to have a FICO score. Lenders look at your credit history to determine how likely you are to be able to repay the loan you are asking for.
If you have an ITIN, you most likely do not have much credit history in the United States. Unfortunately, any credit history from abroad will not carry over. You will need to start managing financial accounts in the USA to build up your credit rating.


You can do this in a few ways:
Take out a mobile phone contract
Use a credit building service such as Cashplus to get 'positive marks' on your credit rating
Please take out a credit card, use it, and pay it off in full every month
Pay for insurance monthly rather than yearly


You can also increase your chances by making sure the rest of your application looks good:
If possible, get a full-time job and stick with it - someone with two years of employment history looks better than someone with an inconsistent income
Get your name on any rental agreements where you live, two years of rental history also helps your application
Save up a substantial deposit, to reduce the Loan to Value of the mortgage you apply for


Do the qualifications and regulations vary based on property type?
When you apply for an ITIN loan, you will be asked to provide several details, including:
Your full name
Date of Birth
Address
ITIN


You will be asked for supporting documents for these. Lenders are required to confirm your identity. For their own due-diligence reasons, they will also ask for proof of income.
It is very rare for someone to have both an SSN and an ITIN, but it can happen if a previously not eligible person for an SSN becomes able to get one. A person in this position would most likely be better off applying for a traditional mortgage—having both an SSN and an ITIN would likely cause complications for any borrowing application, as the lender may be required to file a Suspicious Activity Report.
Why Choose a Private Lender for your ITIN Loan?
Many mainstream banks are avoiding ITIN loans because of the increased risk that comes with them. Private lenders are more flexible and are more likely to consider the borrower as a person capable of managing debt rather than simply declining a loan application because of the lack of an ITIN. AMI Lenders understand that many foreign nationals have been living in the United States for a long time and want access to fair and reasonable financial products. Due to this, AMI Lenders offers ITIN mortgages to borrowers in Houston who meet the affordability tests. Call us today to discuss your loan requirements. For help in Spanish, ask for Leah.