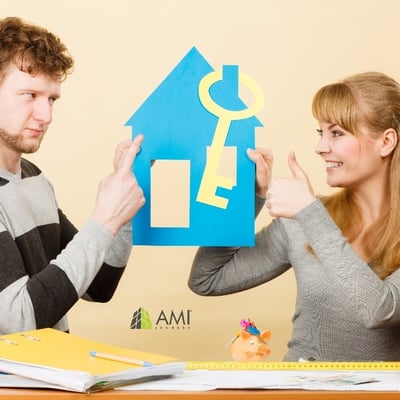 AMI Lenders is a Private Mortgage Investor company or Hard Money Lender who provides innovative solutions, personalized service and applies a proprietary, common sense approach to loan underwriting by looking beyond the numbers to determine the true value and risk of a borrower.
Millennial renters would like to be homeowners, but those with student-loan debt are uncomfortable borrowing even more, as they are less likely to believe they could even qualify for Hard Money Loans. As a Private mortgage investor, AMI Lenders offers free no obligation consultations and helps educate borrowers about the home buying and finance process, including available loan products and rates, and demonstrating how closing costs and monthly payments could vary under each product.
Our loan originators have the experience and expertise necessary to craft a customized lending solution tailored to each borrower's needs.
Millennials are the nation's largest living generation with a population of approximately 75 million. However homeownership rate for those under 35 is at an all-time low. The harsh economic reality is that most millennials are often worse off financially than their parents were at their age due to slow wage growth and student-loan debt. The underwriting barriers and student loan repayment costs have contributed to a delay in millennials purchasing a home. Recent shifts in underwriting methods on how to treat student-loan debt have not been favorable to them, either. Previously, student loans that were in deferment for at least a year were excluded from debt-to-income (DTI) ratio calculations. The change led the Federal Housing Administration (FHA), Fannie Mae and Freddie mac to require 1% of an applicant's outstanding student-debt balance to be calculated as part of DTI, even those in deferment. All student loans – whether deferred, in forbearance or repayment – must be included in a borrowers recurring monthly debt obligation when qualifying for a home loan. This reduces the buying power and force applicants to buy "less house" because they can only qualify for a smaller mortgage.
AMI Lenders can help Millennials achieve the dream of homeownership, despite mounting student-loan debt, by choosing an independent mortgage company who has access to an abundance of products. Unlike other Houston Private money lenders, AMI Lenders' customized approach to underwriting can help offer exactly what millennials need if they want to repay student-loan obligations while simultaneously investing in a home as part of a plan for future financial stability.
For example, privately owned mortgage companies don't carry the burden of having to be one of many business lines, which in the case of larger banks, can create legal and reputational risk for the entire organization. They don't have to rely on stringent underwriting guidelines like banks do. A large bank may take Fannie Mae guidelines and Freddie Mae guidelines, see where they differ and overlap, then continue to take the most conservative approach. In this case, it creates a barrier for millennials who might actually qualify in one or the other of the two sets of guidelines.
Our Private Money Lender programs are customized to deal with medical professionals or self-employed individuals who are good credit risks but perhaps structure their businesses for tax purposes, in ways that do not align with traditional underwriting guidelines.
The one-on-one relationship with a lending professional who understands that each borrower's loan request doesn't always fit into a neat little box; gives the borrowers the leverage they need to achieve the ultimate goal of homeownership.
For over 25 years, AMI Lenders has been providing financing to individuals in the Houston and surrounding areas seeking to obtain hard money mortgage or residential loans.
And if we can't help you ourselves, we'll do our best to help you find someone who can.
Please give us a call at 713-682-4400 and ask for Jim, Jeff or Joe Emerson.
We are always here to help!