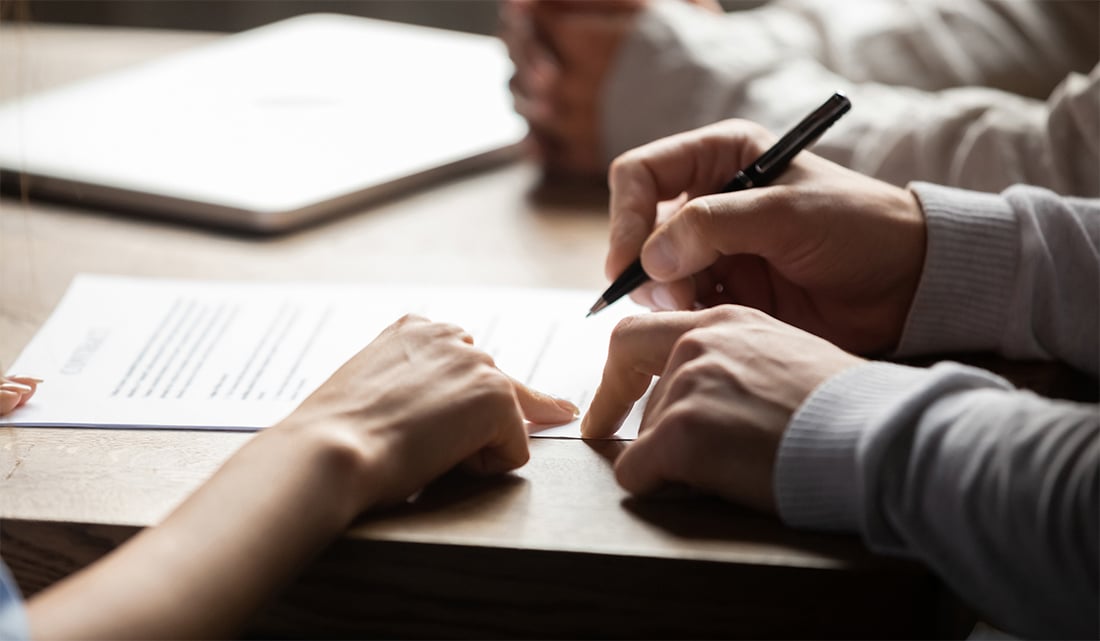 Real estate investors often prefer hard money lenders instead of large financial institutions such as banks for obtaining their loans. The primary reasons for this are a)private money lenders process loans much faster, which is ideal if someone requires a loan quickly to beat a competitive bid, and b) Hard Money Lenders have more flexibility than banks. Also, hard money lenders have less stringent requirements and background checks.
However, if you have applied for a hard money lender loan, you might feel that their approval process is fast but much more rigorous than you would like it to be.
Read this article till the end to find out why reputable hard money lenders like AMI Lenders invest time and resources in a rigorous approval process.
Ability to Repay (ATR)
Most reputable hard money lenders don't want to get into a situation where customers default on their loans. Although checking the ability to repay is not required by law for private money lending, (if the purpose of the loan is for business purposes only). However, reputable lenders do not want to approve a loan if the lender does not believe their borrower has the ability to repay the loan. If you're the borrower, they will judge your ability to repay by looking at, among other things, your current income and existing debt ratio. This results from the Dodd-Frank Act, which restricts loans to borrowers who are likely to default on their loans.
Rules and Regulations
Fair Lending laws such as TILA and RESPA are more rigidly enforced by the CFPB, the Department of Justice, as well as federal and state regulatory agencies. These laws are in place to ensure the best and safest lending experience and are meant to protect the lender as much as the borrower.
TILA
Under the Truth in Lending Act (TILA), lenders must disclose vital information to the borrowers before extending a loan. This information includes the annual percentage rate, loan term, and the total cost of borrowing. Hard money lenders spend quite some time preparing the appropriate documentation to provide borrowers with this information.
Furthermore, TILA provides borrowers like you the right to rescission. This means that you receive a 3-day period for calling off the borrowing if you wish. This may be useful if you change your mind about the loan.
RESPA
The Real Estate Settlement Procedures Act (RESPA) was introduced to eliminate unfair practices in hard money lending for mortgages. Under this act, private money lenders are required to inform their borrowers of settlement costs beforehand. Other information that needs to be disclosed includes relevant consumer protection laws and any information related to the real estate settlement process's costs.
Laws like RESPA are implemented for the borrower's benefit, and the lender might need some additional time in making sure all the correct information is provided.
Documentation
You might complain that much tiresome documentation and paperwork are required to obtain a hard money loan. This might be particularly irritating when you need a loan quickly. However, it is essential to understand that this extensive documentation is necessary for your protection as well as the lender. Although it takes considerable work and effort from a borrower to apply for a hard money loan because of the paperwork required, you can rest assured that the lender needs the same amount of work or more to review and verify the information provided. It is all worthwhile to ensure a smooth process and borrowing experience. Here is a list of essential documents required to complete your application efficiently:
Previous Applications (if any)

This will show us if the borrower has a clear history and your debt-to-income ratio meets federal regulations. If everything is perfect, your application will be eligible.



Proof of Funds
You need to show your source of income. This includes whether you're employed or self-employed. Even if you're receiving social security, you can still be eligible. This will enable us to identify if you have the Ability to Repay (ATR).

Line-Item Budget for Fix and Flip
This document is required if you wish to purchase a residential or commercial property and then make repairs to it or remodel it entirely so you can "flip" it for a profit. You must provide a complete budget with various headings.

If you're a broker, a list of previous private contractors you've assisted will be helpful. This will show your experience and the number of years you've worked in the real estate industry and will aid us further in deciding your loan rate.
To Sum it Up
We hope that you now understand why hard money lenders invest time and resources in safely providing you with a loan. Despite the rigorous process in place, AMI Lenders is one of Houston's fastest closers. We fund our own loans and can move as fast as the law allows. Additionally, Houston borrowers will have difficulty finding lower rates for hard money or private loans than those that AMI Lenders offer.
Now that you know why reputable hard money lenders like AMI Lenders invest time and resources in a rigorous approval process you can apply online for a hard money loan
AMI Lenders has the fastest closing speeds, and no one beats our lowest, most competitive rates in the city.