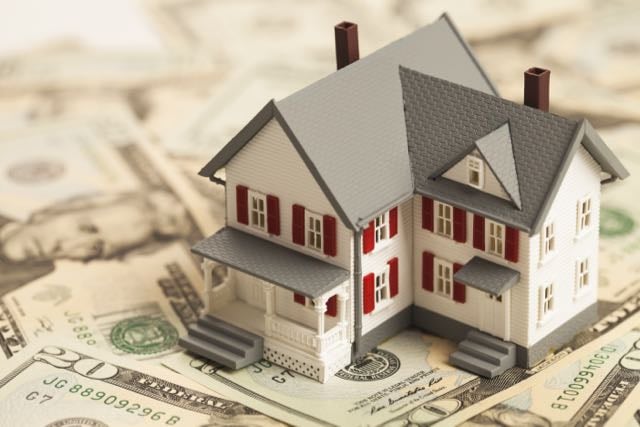 It would be nice to have a crystal ball here at AMI Lenders to predict the future, but sadly we don't. In any case, given that the hot housing market is very much in the news these days, we would like to help you decide whether the time is right for you to invest in the real estate market in the next 12 to 18 months (we are writing this blog in early September 2021). So, with all the caveats in place and all the legal disclaimers that we are not fortune tellers, the following are some informed predictions about what you might expect to see in the next year and a half in the residential property market. Spoiler: now is the time to invest in residential property.
House prices will continue to rise in the foreseeable future, and, no, it's not a bubble.
Forecasts for house prices are based on observed and existing patterns (and no one has a crystal ball, mind you). The latest trends in house pricing show that prices are rising, in most parts of the country and most types of houses, because of a general lack of supply. The good news: analysts predict that property prices in the United States will climb by an average of 12.1 percent in 2021 and that there will be a 5.3 percent increase in prices in 2022.
What factors are pushing housing prices up now that we've mildly recovered from the Covid-19 pandemic?
Economic activity is ramping up. GDP is expected to grow by 6% in 2021.
Jobs are, fortunately, being created. With a shortfall still close to 6.5 million jobs below February 2020 levels, recent months saw over 800,000 jobs being created in the month of June 2021.
Mortgage rates are trending at historic lows. Mortgage rates are of particular interest to home buyers and real estate investors. As of July 8, 2021, the U.S. weekly average 30-year fixed-rate mortgage was 2.9% (we haven't seen rates like that in decades). FreddieMac has forecast rates to increase gradually later in the year, but they don't expect to see a rapid increase: around 3.4% by the end of 2021, rising to 3.8% by the fourth quarter of 2022. So, low mortgage rates are providing opportunities for buyers to lock in low monthly mortgage payments for future years.
There is a lack of housing supply in most parts of the country and most housing segments. The U.S. housing market will continue to struggle with a shortage of available housing for many months to come.
Will we get back to a normal housing market by 2022?
Almost. Housing price data shows that, over the long term, prices increase between 3% and 5% every year. According to Black Knight Data and Analytics Marketplace, annual home price growth has seen a 25-year average of 3.9% (almost smack in the middle between 3% and 5%).
| | |
| --- | --- |
| Year | Home price yearly growth |
| 1994-2019 | 3.9% average |
| 2019 | 3.8% |
| 2020 | Around 6% |
| 2021 | 12.1% expected |
| 2022 | 5.3% expected |
We think the time is right for an investor to buy investment property in 2021 and 2022.
Why is today an excellent time to buy an investment property to increase your cash flow?
A multi-generational housing market is causing limited supply and increased competition for whatever properties are available, which will be driving prices up at the affordable end of the market for at least a few years. In hot job markets, price increases of above 8 percent per year are not unreasonable.




Real estate is appreciating at or just above the rate of inflation.




Mortgages are at a historic low, and you can obtain one either with a small down payment or smaller if you can offer "Free and Clear collateral."
So, do go out and find the best investment property for sale and try to get pre-approved for financing with Ami Lenders. You will discover sellers' markets in most regions of the country, so you need to prepare for real estate investing accordingly.
And finally, remember, paying a mortgage on a home can serve as a forced savings account and help you build equity over time.
Final Words
If you are seriously considering investing in a residential property in Texas, you will most likely need a loan to finance it. Banks take a long time to provide loans and have stringent criteria in place. Hence, you can consider obtaining a hard money loan. Choose AMI Lenders if time is critical for you, as we are one of Houston's fastest closers.
We fund our own Hard Money Loans for Residential Properties and can move as fast as the law allows. Borrowers in Houston will also have a hard time finding lower rates for hard money or private loans than we offer. We want our customers to succeed and take advantage of the financial opportunities provided by real estate investment.
Visit our website today and fill out an application for a private hard money loan in Houston.
For over 30 years, AMI Lenders have been have been providing financing options to individuals in the Houston area. If we aren't able to assist you, we'll be happy to direct you to someone who can.
Contact us for any questions or apply online!