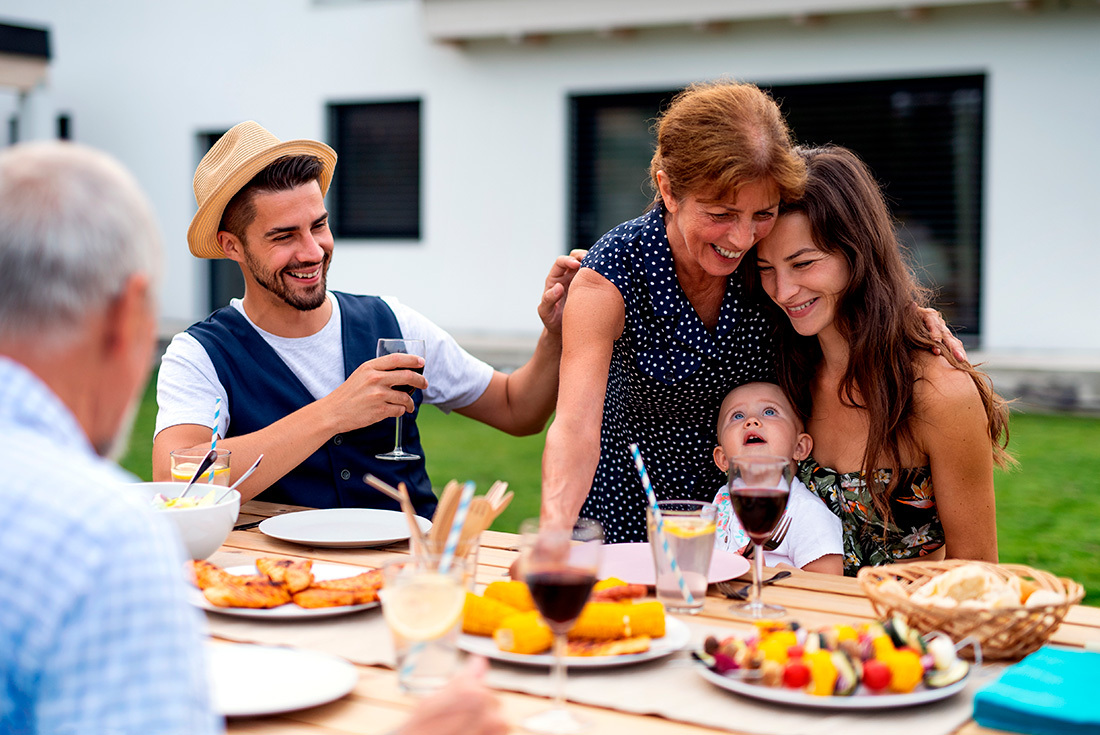 In one of our weekly updates, we recently wrote to our clients that home prices might be growing faster than rents in most places across the country. But, financially speaking, homeownership still beats renting, as shown by a new study from ATTOM Data Solutions, a real estate data firm. In about 6 out of 10 localities across the U.S., it is cheaper to own a home than rent, so it is still a good idea to own rather than rent, even more so in creeping inflation environments like we have been experiencing. Still, it is usually easier to sign a lease contract than to get a mortgage.
Getting a mortgage can be complicated if your income falls below the median income in the area you live in because you will get a lower grade in the typical credit scoring algorithm. It can be equally complicated if you have debt representing a large proportion of your income. Nonetheless, there's a way out of this: some lenders will "add up" household incomes if the individuals live in the same household. That way, it will be more likely that the potential buyers will qualify for a mortgage.
Pooling income to obtain a mortgage.
In a recently published article, The New York Times reported that more family members are moving in together under one roof, a trend that may help many investors better compete in the ultra-hot housing market. With record-high home prices still climbing, family members who pool their money may be able to afford a nice home to suit their needs even if one family member individually could not afford it.
Multigenerational households (also referred to as multigenerational homes) have been rising since the coronavirus pandemic began. According to NAR data, fifteen percent of home buyers purchased a multigenerational property during the first wave of COVID-19 infections in the U.S... "I think multigenerational households could be a trend that's here to stay," Jessica Lautz, vice president of demographics and behavioral insights at the National Association of REALTORS®, told The New York Times. Lautz said that families of Asian and Latino descent are the most likely to live with aging parents. That was the largest share since 2012. The most common reasons for this move were to bring aging parents into the home and to have grandparents help with child care. Respondents also cited greater affordability as a reason for family members to pool their finances for a home purchase.
Pooling of incomes is well-suited to borrowers with limited resources, incomes below the median levels for their area, or have revenues from non-traditional sources. For example, in this case, a single Mom and her Mother (usually referred to as "the grandmother") can pool their income to purchase a home for the extended family.
Another "pooled income" source can be if your house is suited to rent from renters and boarders, which can happen when the property has a backyard studio or some other form of independent entrance. You can even use some space available in the house to be purchased to rent.
AMI Lenders is a source of pooled-income mortgages
You should be aware that AMI Lenders consider "pooling of incomes" to provide a loan. To be clear, and as stated above, when a group of individuals living in the same household "pool together" their incomes (or proof thereof) to qualify for a loan, AMI Lenders can help them. A Mom, a Dad, an Uncle, or a Grandparent, each with their separate incomes but living in the same household, can use their respective incomes to qualify for a mortgage with us.
As is usually the case, we tend to look at some significant factors when considering an application with a "pooled income":
How steady have the incomes been in the past years?

How long has the borrower received the income?
Is it likely that the source of income will continue in the future?
What is the relationship between the individuals pooling their income, and how long have they lived under the same roof?
Summary
Buying a house with your parent or adult child can make homeownership affordable and even make it accessible to individuals who would otherwise not qualify for a "single individual" mortgage.
If you have decided to purchase a house for your family and are thinking of combining household incomes to qualify for a mortgage, choose to consult with AMI Lenders as we are one of Houston's fastest closers and could become your financial ally. We fund our own loans and can move as fast as the law allows. Borrowers in Houston will also have a hard time finding lower rates for hard money or private loans than those that we offer. We want our customers to succeed and take advantage of the financial opportunities provided by multigenerational homeownership. Visit our website today and fill out an application for a combined income mortgage.
P.S. In a future blog, we will provide some advice on what to look for in a multigenerational property. Stay tuned.
Visit our website today and fill out an application for a private hard money loan in Houston.
For over 30 years, AMI Lenders have been providing financing options to individuals in the Houston area. If we aren't able to assist you, we'll be happy to direct you to someone who can.
Contact us for any questions or apply online!