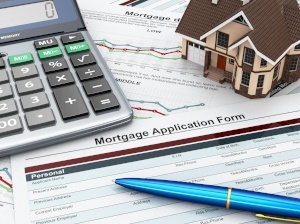 Understanding the process of purchasing a home is exciting but it can also be stressful if you don't do your homework first. Here are a few tips from a Mortgage Investors Corporation from start to finish so you'll be a wiser homebuyer. Your credit, your scores and how wisely you shop for a loan that best fits your needs will have a great impact on the rate and fees you pay. To improve your credit, and chances of getting a better mortgage, get current and stay current on your payments.
Note: Correcting errors on your credit report may raise your scores in 30 days or less. It's best to correct errors before you apply for a mortgage.
Learn the importance of pre-qualification or Pre-approval and the criteria required
Before you begin the process of buying, first and foremost, you need to know how much you can afford. The pre-qualification process whereby a loan officer from a Mortgage Investors Corporation takes information from a borrower and makes a tentative assessment of how much the lending institution is willing to lend them. It's important to note that while prequalification can give you an idea of what you could borrow, the amount you should borrow should never be more than what you can comfortably afford.
Obtaining Pre-Approval for a mortgage is a great way to show sellers that you're a serious buyer. With this option, a credit check is run and the amount of available down payment is taken into consideration. The lender or Mortgage Investors Corporation looks at the current debt-to-income ratio or (DTI), which is the percentage of a consumer's monthly gross income that goes towards paying debts.
Once you know what you are pre-approved for, you'll know which homes are in your price range. The Mortgage Investors Corporation will never charge a dime to get you pre-qualified or pre-approved.
Note: A Mortgage Investors Corporation can help you pick the mortgage that is right for you, fixed or adjustable rates are your choice, not the lenders'. Some loans are safer and more predictable than others. Make sure you are comfortable with the risks you are taking on when you are taking out a mortgage loan to buy your home.
Choose the Location that is right for you
Once you know the amount you are able to borrow, you have to look at the details of where you will live. This is a huge step of the process, and not just because you will probably live here for a few years. Based on a very recent study, the average homeowner will stay in their home on average 13 years. Life events are often a trigger to sell a home and they happen during the 24 months leading up to a sale. Often, these include: job changes or promotions, shifts in financial status, retirement, or changes to the number of people in a household due to birth, death, marriage, divorce, or other factors.
Make a list of must have's and don't forget to think about the kind of neighborhood you want, the schools in the area if you have children and the length of commute to and from work. Take into account safety concerns as well as good rates for home appreciation in the area.
Note: In Houston, depending on the property location, your home may be considered low-risk, high-risk or moderate-to-low risk for a flood. Although you may not be required to maintain flood insurance on all structures, you may still wish to do so, and a Mortgage Investors Corporation may still require you to do so to protect the collateral securing the mortgage. Go to Floodsmart.gov to find out more about flood insurance.
Find the right Real Estate Agent
It is wise to get recommendations from your friends and family. If there are no recommendations, choose a real estate agent or agency that has a good reputation in the area. The agent should be a buyer's agent dedicated to working in the best interests of the buyer. Since you will have a lot of questions, finding someone that you are comfortable with and makes you feel at ease is truly important. If you prefer to begin the process online, check the online reviews of agents and Mortgage Investors Corporations. Choosing a real estate agent isn't always a necessity but they understand the real estate market and lead homebuyers to homes that they want to see based on their client's needs.
Note: You're not obligated to share your prequalification amount with real estate professionals, so simply ask them to only show you homes in the price range that fits your financial comfort zone.
Making the offer
Once you find the perfect home, it is time to make an offer. This is the area where a real estate agent is invaluable. He or she will base the offer price off of homes that have recently sold in the area. Once you agree on a price, you will need to make an earnest money deposit with a title company, in which the money goes into an escrow account to give the seller a sign of good faith.
Note: Most sellers price their homes a bit high, so a good place to start is approximately five percent below the asking price. The seller may produce a counter-offer to which you can also counter back.
Order a Home Inspection
Schedule a home inspection as soon as you can. Doing so will give you adequate time before your closing date to negotiate with the seller if the inspection reveals any unforeseen issues. The inspector works for you and should tell you whether the home you want to buy is in good condition and whether you are buying a "money pit" of expensive repairs. Get your inspection before you are finally committed to buying the home.
Submit your application
Now that you've found the home you want to buy, a bank or a Hard Money Lender in Houston to work with, the mortgage process begins. At this stage, A Mortgage Investors Corporation will have you fill out a full application and ask you to supply documentation relating to your income, debts and assets. You will receive a Loan Estimate disclosure that explains the terms and the financing details of your loan. At this point, a Mortgage Investors Corporation has not yet approved or denied your loan, they are simply showing you what they expect to offer if you decide to move forward with your application. You have not committed to a Mortgage Investors Corporation yet. In fact, you are not committed to any lender before you have signed the final closing documents
Note: The next step is to tell a Mortgage Investors Corporation you want to proceed with the mortgage application. This is called expressing your intent to proceed. Lenders have to wait until you express your intent to proceed before they require you to pay an application fee, appraisal fee, or most any other fees.
Purchase homeowners'/ Flood insurance
Your lender will require proof of insurance before the loan can receive final approval. You can protect your home and its contents from flood damage, depending on your property location. If you choose not to maintain flood insurance on a structure, and it floods, you are responsible for all flood losses relating to that structure.
Have the Home appraised
Your lender will arrange for an appraiser to provide an independent estimate of the value of the house you are buying. The appraiser is a member of a third party company and is not directly associated with the lender. The appraisal will let all the parties involved know that you are paying a fair price for the home.
Coordinate the Paperwork
There is a lot of paperwork involved in buying a house. Mortgage Investors Corporations will arrange for a title company to handle all of the paperwork and make sure that the seller is the rightful owner of the house you are buying. You may also need to provide letters of explanations to your lender regarding items on your credit report, or large deposits in your bank account.
Note: Do not take on any new debt while in the process of buying, so wait to purchase new furniture or apply for a new credit card until after you close on the home. New loans or changes to your credit scores may affect your debt to income ratio and can get in the way of your mortgage approval.
Close on Your Home
You'll need to get a cashier's check or arrange to wire money to cover your down payment and clsoign costs at the closing. You will receive a Closing Disclosure, a five page document that sums up the terms of your loan and what you will pay at closing. There should not be any significant changes other than those you have already agreed to. At the closing, be sure to read all the documents you receive and ask any questions you may have about the terms of the agreement. Be sure to talk to a Mortgage Investors Corporation to understand all the costs involved. You are now ready to unlock the door and celebrate your new home.
Now that you have closed on your mortgage and the home is yours, you have accomplished a lot. It is not easy—you should feel proud of the work you've done. Remember it is your responsibility to protect that investment. Act fast if you get behind on your payments, the company that accepts your payments is your servicer, make sure you talk to your mortgage servicer if you get into trouble. Associated Mortgage Investors is one of the largest Houston private money lenders offering quick turnaround times and exceptional customer service. To help you secure the Hard Money loan in Houston that better serves your needs and for better rates and better service call Jim Emerson at 713-682-4400 or email jim@amilenders.com for a prequalification or a free loan consultation today.
And always remember, if we can't help you ourselves, we help you find someone who can. Please see our lending terms by clicking on this link.