Lumber has been in the headlines for some time now as we see its prices skyrocketing. Suppose you were thinking of starting construction in your new home or developing one for sale. In that case, you can't ignore the surge in lumber prices brought about by complex macroeconomic forces which were unduly complicated by the Covid-19 pandemic. As a result, demand for lumber has exploded in the past year, and lumberyards and suppliers have struggled to keep up with demand.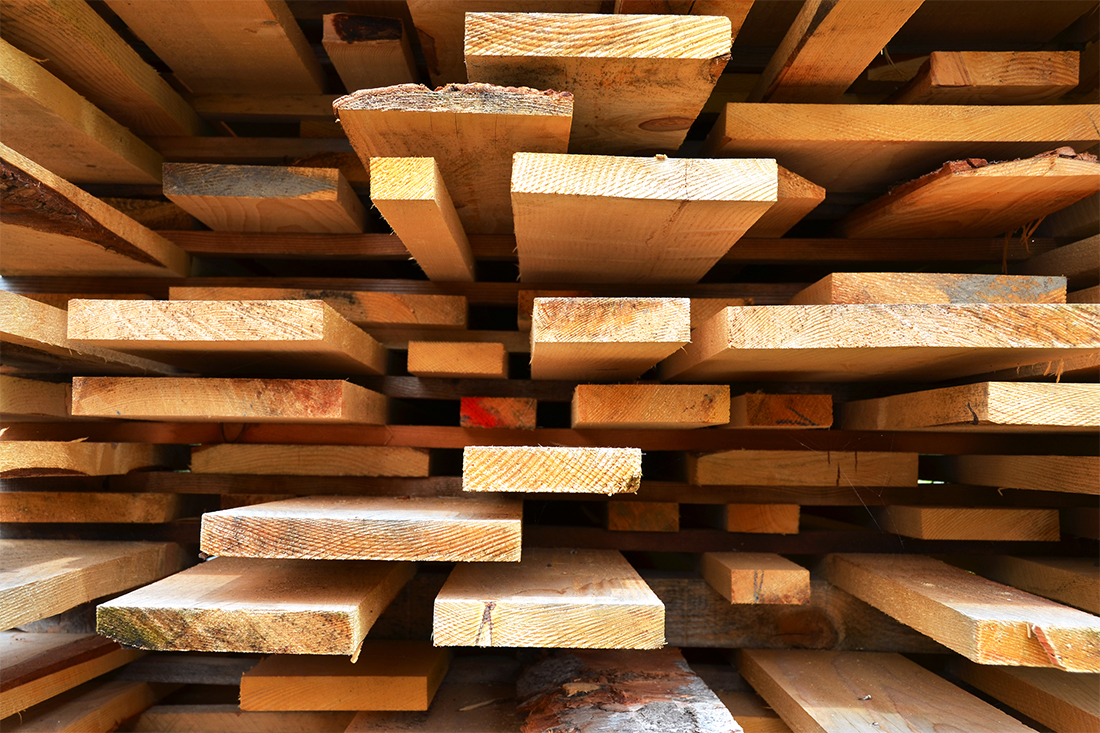 The average price of 1,000 board feet of lumber for the past several years generally oscillated in the $250 to $400 range. However, it has skyrocketed past $1,000 since, let's say, June 2020, coinciding almost with the spreading in the U.S. and Canada of the coronavirus pandemic. So let's talk a bit about why lumber prices have gone up.
Why Have Lumber Prices Gone Up?
There are at least four factors that contribute to why lumber prices have increased lately.
Mitigation Efforts Because of COVID-19
At the start of the pandemic, many lumberyards were forced to shut down along with the closure of country borders and other efforts to control the pandemic. These mitigation efforts caused a shorter supply of lumber to the U.S. general market.
The construction industry has not had the chance to catch up ever since. Furthermore, because of the closing of the US-Canadian border, the supply of Canadian lumber was at an all-time low. As you might already know, a large percentage of the wood used in U.S. construction projects is harvested from Canada.
Safer at Home Equals Home Improvement
Ever since the pandemic hit us, we've had to stay at home to prevent ourselves from catching the virus and spreading it. Because people have stayed home, for the most part, there was a surge in home improvement projects, which required lumber. However, because lumberyards had been closed for a while, they have been unable to meet this high demand. This results in more people experimenting with DIY projects and higher lumber prices, but with the unwanted side effect, the commercial construction supply is suffering rising costs.
Residential Construction is Hot
The rising demand for residential housing has further increased the demand for lumber. According to the Bureau of Labor Statistics, there has been an increase in employers in home construction by 24,000. The suburbs are particularly a hotspot for home buyers because of the lower interest rates and the demand for lower-density areas, and increased safe distancing, which is one of several reasons why there is an increase in the need for lumber.
The Pandemic Has Affected the Trucking Industry
Almost every industry has suffered at the hands of the coronavirus in one way or the other. Just like logging, the trucking industry has also been impacted by the pandemic significantly. The National Law Review reported a decrease in commercial transportation across the U.S. and Canada throughout 2020. Furthermore, many trucking companies reported an increase in wait times for deliveries and pickups, which indirectly led to the rise in the price of lumber as it became increasingly difficult and costlier to get lumber materials from mills lumberyards.
Natural Disaster Recovery and Reconstruction
Natural disasters require lumber for recovery and reconstruction of homes, sometimes with many months for the delay in the surging demand to materialize. Hurricane Laura and Western U.S. wildfires have further increased the demand for lumber. These natural disasters destroyed buildings that now require a lot of construction work. Officials have stated they will need to put massive amounts of effort into rebuilding these affected areas. As they start rebuilding, there will undoubtedly be a demand for lumber as it plays an inherent role in the construction process.
What Does This Mean for Hard Money Lenders and Developers in Houston?
Homebuyers, builders, and mortgage investors must keep in mind the recent surge in the prices of lumber and be aware that prices might not stabilize for a while. However, this does not mean they should be discouraged from starting new construction. On the contrary, preparing budgets for new projects now means taking the high lumber prices seriously. The increasing demand and low supply of lumber can result in costlier projects. Furthermore, because of the high prices of lumber, profit margins are expected to be tighter in the next few years as not all cost increases, such as high lumber prices, can be transferred to the final consumers. Therefore, developers and money lenders must be ready for tight profit margins when they take on a new project.
Buyers looking to purchase a house should be aware of higher prices in the housing market. Housing prices have gone up 25% to 35% in the past corona-ridden year.
Given all these factors, Hard Money lenders have been cautious in evaluating the budget costs that reflect the much higher prices in the market. However, this has not stopped Hard Money Lenders in Houston from financing recent construction projects.
Conclusion
There are many reasons why the lumber prices are sky-high at the moment. First, the pandemic has undoubtedly brought about a difficult change for the construction industry. There is more demand for lumber for DIY projects. The low-interest rates on properties and the construction needed for the devastation brought by natural disasters have increased lumber demand. Finally, as mentioned above, a decrease in the supply of lumber due to the impact the lockdown had on the trucking industry resulted in higher lumber costs. Just make sure that your budget includes a contingency reserve in case lumber prices rise even higher than today's average price.
AMI Lenders is one of Houston's fastest closers. Are you a developer or home buyer in Houston looking to finish your construction project, which involves costly lumber? AMI Lenders knows that the rise in lumber costs might have impacted you, but we continue offering our lowest rates on hard money or private loans in Houston. Our rates, which borrowers in Houston will not be able to find elsewhere. This Houston-based Hard Money Lender wants customers to always take advantage of the financial opportunities they are presented with, and AMI Lenders hope customers fund their projects through us.
Visit our website today and fill out an application for a private hard money loan in Houston.
For over 30 years, AMI Lenders have been providing financing options to individuals in the Houston area. If we aren't able to assist you, we'll be happy to direct you to someone who can.
Contact us for any questions or apply online!