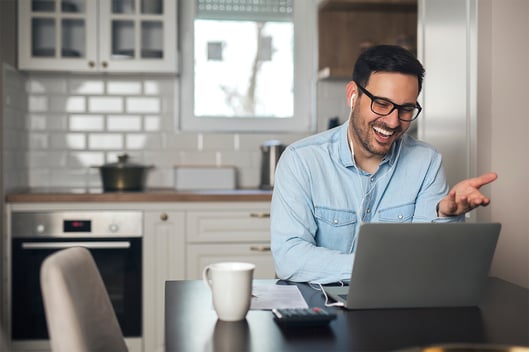 Ever since the coronavirus broke out, stay-at-home orders were imposed everywhere, with people only allowed to step out when it was necessary. The pandemic forced many people to work from home as they couldn't leave their homes to go to work because of the risk of falling sick.
Although remote working was complicated at the start of this pandemic, people now have adjusted their lives around it. Moreover, many have found success working from home and see no need to go back to an office.


If remote working is here to stay, should people interested in real estate investments pay attention to Houston's suburbs?
First, Why This Change?
Fix and Flip investors now have a broader opportunity because houses in the suburbs tend to be cheaper and bigger. Families who previously thought they had to live near their workplace have more affordable and larger alternatives.


People Want to Live in Cheaper Areas
People who have corporate jobs usually work and live in the city where the big employment hubs are located. They move to big cities, where they pay higher rents to live in tiny, boxed apartments or small one-story houses. However, with the new normal of remote working, real estate investors have a new perspective when investing in homes to be sold to working families.


People Look for Houses with More Room
As remote working means having to stay all day indoors, both parents and their children want more room to play or get away from the noise. So, remote workers are looking for homes with more room. They want their workplace incorporated into their homes and have extra space for their kids to play. Fix and Flip investors could find places with more space, more amenities, and design features to accommodate the demand from working and learning from home.
Low Mortgage Rates
If the pandemic has done one good thing, it has decreased the mortgage rates, including private lenders like AMI Lenders. The low mortgage rates make it an attractive time for real estate investors to shift their minds from investing in the city to investing in suburban areas around Houston.
Top 5 Popular Houston Suburbs to Consider



Are you moving to a suburb of Houston? If you have yet to decide where to move to continue reading. There are several great communities to consider in Houston' Suburbs. Consider some of the top 5 most attractive suburbs in Houston:


The Woodlands

: As the name suggests, Woodlands is a lush area full of trails, parks, and forests. The businesses and communities are hidden just behind the trees. The houses and lots are bigger than in Houston, and the school system has an excellent reputation.


Sugar Land: (Named after a sugar plantation), the city of sugar is one of the fastest-growing communities in Houston. It is truly multicultural, and it's famous for its fantastic school district.


City of Katy: The quiet and quaint city of Katy has always been an attractive place except for its distance to downtown Houston offices. Nonetheless, now thanks to remote working, an already beautiful alternative community to invest in a house, just got better.


League City: It is located near the Clear Lake area. It is home to many people who work in Galveston, Webster, and Clear Lake. While it has already been regarded as one of Houston's best communities to live in, remote-working and studying may make it even better.


Cypress: It is one of the fastest-growing communities in Houston. It is known as the best-planned community, and it continues to dominate the suburban growth in Houston. Cypress is full of trees, and the birds' songs won't be loud enough to interfere with your work or study from home.
While more people are working from home due to travel restrictions, many shift their humble abode to the suburbs. This dynamic shift of living is happening just as the millennials are maturing enough to want to settle down and enjoy a relatively peaceful and quiet life.
The pandemic has forced people to change their perspective when it comes to living arrangements. Although many lived in the city because of work or personal choice, this may have changed since remote working became the new normal.
Remote working has made Houston suburbs more appealing to real estate investors without a doubt. People can live in cheaper homes with more space, especially those who, despite the pandemic, could continue working uninterrupted from home.
Low mortgage rates are another very appealing reason why real estate investors may be looking to make their next move in a Houston suburb.
Remote working has changed the dynamic of real estate significantly. Although there were worries that the real estate business will plummet because of the pandemic, Houston suburbs have experienced quite the opposite.
For over 30 years, AMI Lenders have been have been providing financing options to individuals in the Houston area. If we aren't able to assist you, we'll be happy to direct you to someone who can.
Contact us for any questions or apply online!