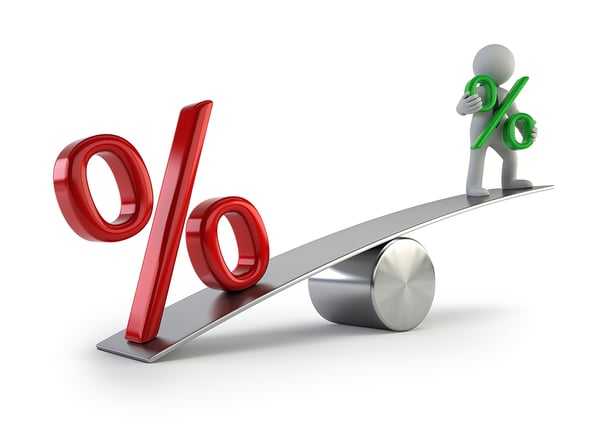 Do you require a loan urgently for your real estate purchase or investment and but want to avoid going to a bank? This can be simply because banks will take too much time processing your application, or you don't have the required credit rating, documentation, or resident status to get approved by a bank.
In cases like this, real estate investors look to private money lenders in Houston to act faster and manage much more risk than regular banks do. However, Private Lender such as AMI Lenders, like other Hard Money Lenders in Houston, will first need to do a lot of work before determining the rate at which they will give you the loan.
How Is Your Private Money Loan's Rate Determined?

Determining private money loan rates is not as simple a process as many believe it to be. Private lenders look at various aspects of the borrower's situation, which takes a lot of work and time before they can settle on a specific rate for you.
Since Hard Money Lenders are more flexible, there are too many factors to be listed, but here are the most common aspects by which rates are determined:
Credit Scores: Once private money lenders figure out how much money the borrower needs to pay paid down on the property and whether there is sufficient proof that the borrower has the ability to repay, they look at credit scores, much as banks do. However, a private loan lender's minimum credit requirement can be a lot more flexible through a Hard Money Lender in Houston. Generally, the higher your credit score, the lower your Annual Percentage Rate (APR) will be. You can find out your own credit score here.


Collaterals: Some private money lenders, like AMI Lenders, generally require a first lien on real estate as the only acceptable collateral. This decreases the overall default risk, and hence, collaterals help in reducing the loan rates.


Loan Duration: Usually, the longer the time period for which you take the loan, the higher the interest rates you need to pay. This is because there is a higher risk that the loan will not be repaid (Source: Investopedia). Hence, shorter loan durations may equate to lower interest rates.


Background and History:

Though not as extensively as regular banks, private lenders may also check your background and credit history. If you've borrowed money in the past, they look at the regularity of your repayments. They also look at financial statements to see how good you are at manage managing your finances.
What Documents Should You Prepare to Speed Up your Investment Loan application and get a quote on a Loan Rate?
Here are the documents you should prepare in advance to ensure a smooth and speedy borrowing process:
Application
Read our flyer about lending terms, and then you can apply for a real estate loans online through our website. First, let us know your name, contact information, and other loan details like; Owner and Non-Owner-occupied investments, fix and flips, rental property, loan amount, and location, etc. Then, click send to be taken to the actual online application; it only takes minutes to fill out. If you do not have all the required documents, you can provide other details that might help process your application.
2. Previous Loan Applications
We will need your previous loan applications (if any) to determine whether you're eligible for another loan or not. If your history is clear of any issues, your debt-to-income ratio meets federal regulations, and certain other requirements are met, your application will be eligible. If actual documents are not available, you may be able to provide the best estimates of income, assets, and liabilities. Again, Hard Money Lenders in Houston are more flexible than banks. So, don't be afraid to ask. At AMI Lenders, we offer also do service ITIN loans in the greater Houston MSA.
Read more: Can you Get a Mortgage Loan if you Only Have an ITIN Number?
3. Proof of Funds
We will require proof of your funds. Tell us your source of income, whether you're employed or self-employed. You can also be eligible for a loan if you're receiving social security from the government. All such supporting documents will help in identifying you as a potential borrower.
4. Line-Item Budget for Repairs for Fix and Flip
If you're a real estate investor, another document you will need to prepare beforehand is a line-item budget for Fix and Flip's repairs. If you wish to purchase a residential or commercial property and then make repairs to it, you must form a budget presentation with expense clusters. This is also applicable if you want to remodel the property to sell it to an end-user.
5. Contractors Experience
If you're a contractor, a list of previous properties you've built from the ground up or remodeled is helpful. This will show your experience and the number of years you've worked in the real estate industry and will aid us further in deciding your loan rate.
What happens next with your Hard Money Loan Application?
Now that you know what documents exactly to collect, it's time to take action. Please apply for a Residential Hard Money Loan, Commercial Real Estate Loan, Specialty, or a Business Loan through our website.
Out of all the Private Lenders in Houston, AMI Lenders has the fastest closing speeds, and no one beats our lowest, most competitive rates in the city.