There are different types of mortgages and the Consumer Financial Protection Bureau (hereafter CFPB) has made significant changes to the definitions and coverage within these two mortgage categories. First, it is important to understand who the CFPB is and why it was created. The CFPB is an agency of the United States Government responsible for consumer protection in the financial sector. The CFPB creation was authorized by the Dodd-Frank Wall Street Reform and Consumer Protection Act, whose passage in 2010 was a legislative response to the financial crisis of 2007-08 and the subsequent Great Recession.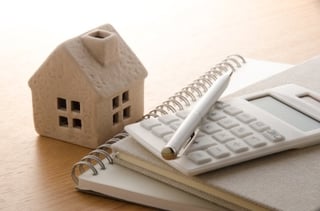 These changes impact consumers directly, both in a positive and a negative way. Today I'll review the scope of both types of mortgages that fall into the high cost or higher priced category that have certain restrictions and requirements. These different categories of mortgages operate under two separate sections of Regulation Z. High Cost mortgages are section 1026.32 –and they're often known as "Section 32" mortgages. Higher Priced mortgages are in Regulation Z, section 1026.35.
The similarities:
Both higher-priced and high-cost mortgages are secured by the borrower's personal residence, but the higher priced mortgage has one major criterion in its definition: The annual percentage rate (APR) that exceeds the average prime offer rate (APOR) by a given amount. In general, for a first-lien mortgage that isn't a jumbo loan is "higher-priced" if its APR exceeds the APOR by 1.5% or more, 2.5% or more percentage points for a first lien that's a jumbo loan; or is higher-priced if its APR exceeds the APOR by 3.5% for subordinate lien. The regulations that apply to higher priced mortgages are fewer than those that apply to high cost mortgages, however Houston Hard Money Lenders have ceased originating these types of loans altogether. This means many homeowners who can't typically qualify with a traditional bank end up getting turned down.
The difference in High- Cost and Higher-Priced Mortgage Loans
High-cost mortgages must meet the same APOR definitions above in addition to:
The APR exceeds the APOR by more than 6.5 percent for a first lien transaction; If the APR is more than 8.50% above the applicable APOR for a subordinate lien transaction
The total lender/broker points and fees exceed 5 percent of loan amount for a loan of $20,000.00 or more, or (ii) the lesser of 8% of the loan amount of$1,000.00 for a loan of less than $20,000.00
The loan has a prepayment penalty either, (i) more than 36 months after closing, or (ii) that can exceed 2% of the amount prepaid
The requirements don't end there primarily originators need to focus on the following restrictions:
They must verify the consumer's ability to repay.

No prepayment penalty is allowed.

Taxes and insurance must be escrowed and paid along with the loan's principal and interest payment for at least 5 years

No balloon payment allowed (certain exceptions apply to Small Creditors)

The maximum allowed late fee is 4% of the past-due payment

Points and fees must not be financed in the loan and;

No loan modification or extension fees can be charged
No negative amortization is allowed (no interest only loans)

The interest rate cannot increase in case of default

Pre-loan Counseling is required from a HUD approved agency

No financing of any type of insurance is allowed

Arbitration or nonjudicial settlements cannot be required as terms of the loan
Higher Priced Mortgage Loans can include the following terms:
An early HCM disclosure must be delivered to the borrower at least three business days prior to closing. This is the same disclosure already required in connection with HCM refinance loans;

Points and fees cannot be financed;

You cannot recommend that the borrower defaults in order to be able to refinance the loan with you;

Prepayment penalties are prohibited;

Demand or call features are prohibited;

Pyramiding of late fees or charges is prohibited;

There are restrictions on fees that may be charged for payoff statements;

Generally, you cannot refinance a consumer's HCM with you into another HCM with you within one year; and

In connection with a home improvement loan, the contractor cannot be paid directly; you must fund with joint checks
Confused yet as to why anyone would want to originate mortgage loans with all these restrictions? Well there's more:
The Dodd-Frank Act requires rules for appraisals on principal residences securing higher priced loans, the new rule Higher-Priced Mortgage Loans Appraisal Rule (HPML) is part of Regulation Z.
When you originate a higher-priced first-lien or subordinate-lien loan covered by the HPML Appraisal Rule, you must:
Use a licensed or certified appraiser who certifies the appraisal complies with the Uniform Standards of Professional Appraisal Practice (USPAP) and the Financial Institutions Reform, Recovery and Enforcement Act (FIRREA) of 1989, as amended, 12 U.S.C. 3331 et seq., and any implementing regulations

Have the appraiser physically visit the property and view the interior and produce a written appraisal report

Obtain an additional appraisal at your own expense if the property's seller acquired the dwelling within the past 180 days and is reselling it for a price that exceeds certain thresholds, which are detailed in Section 2 of this guide

Provide a disclosure within three business days of application explaining the consumer's rights with regard to appraisals

Give consumers free copies of the appraisal reports performed in connection with the loan at least three days before consummation of the transaction
When you originate first-lien mortgages covered by the HPML Appraisal Rule, you must also consider the requirements of the Equal Credit Opportunity Act (ECOA)
Loan provisions that bar a borrower from taking legal action against the lender are not allowed and;

Acceleration of the loan can only occur in cases where the borrower commits fraud or makes a material misrepresentation in connection with the loan, defaults on payment or commits some action or inaction that affects the lender's security interest.
The HPML Appraisal rule provides exemptions for the following types of transactions therefore unless the exempts the loan, all the requirements of the rule apply:
Qualified Mortgages, as defined in Regulation Z § 1026.43 or under rules on qualified mortgages adopted by HUD, USDA, or VA, including mortgages that meet the QM criteria for these rules and are insured, guaranteed, or administered by those agencies.

Reverse mortgages

Bridge loans (for 12 months or less)

Loans for initial construction of a dwelling (not limited to loans of 12 months or less)

Loans for $25,000 or less, indexed every year for inflation
Stay tuned for our next blog which explains what Qualified Mortgages are and if your loan would meet this definition to enable you to get approved for a loan.
Bearing all of this in mind Houston Hard Money Lenders can still provide you with the financing you need regardless if your loan is deemed higher priced or high cost, as long as they comply with the laws of their own states, including but not limited to stricter federal lending laws.
For over 25 years, AMI Lenders has been providing financing to individuals in the Houston and surrounding areas seeking to obtain hard money mortgage loans or residential loans.
And if we can't help you ourselves, we'll do our best to help you find someone who can.
Please give us a call at 713-682-4400 and ask for Jim, Jeff or Joe Emerson.
We are always here to help!
Disclaimer: The author of this article is not an attorney; this article is not legal advice. This is our interpretation of the law and one should consult with a real estate attorney familiar with Higher Priced Mortgage Loans and High-Cost Mortgages. We opined our interpretation of the law so that our readers have familiarity with the laws that govern hard money loans.