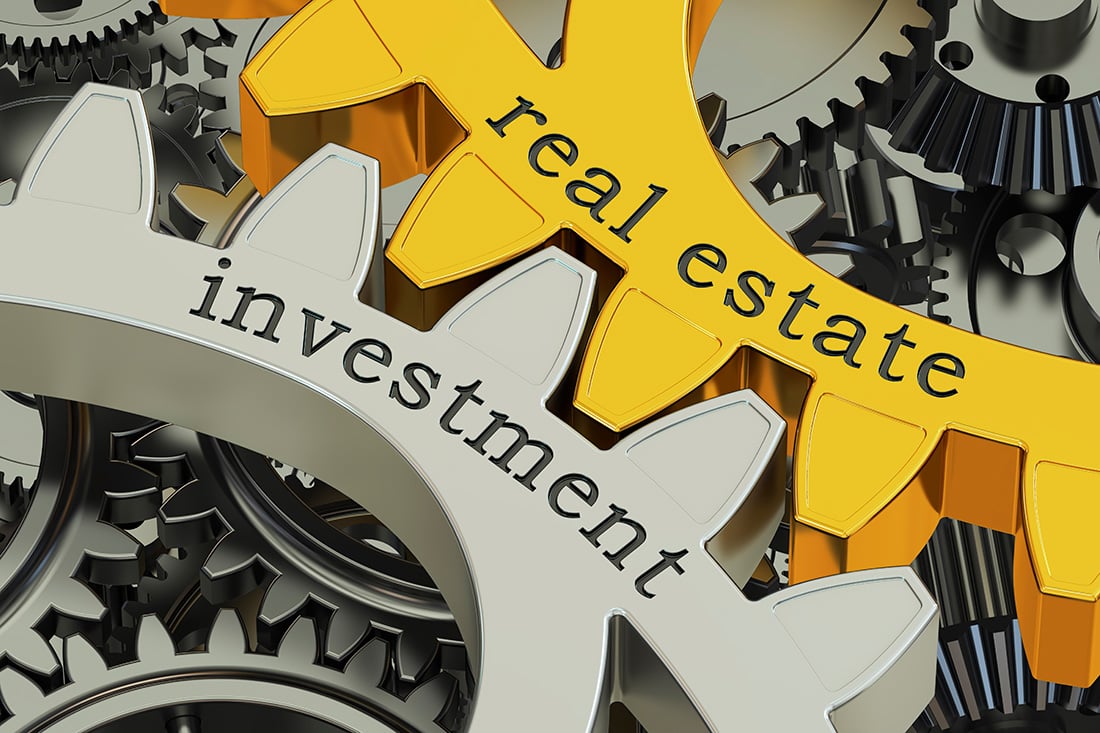 At AMI Lenders, we want our customers to succeed and take advantage of the financial opportunities provided by real estate investments. We strive to communicate the multiple facets of real estate investing through our blogs. For example, how investing in real estate can be carried out, how hard money loans can assist investors or homeowners achieve their financial goals, and why we consider it to be an essential investment tool available to men and women interested in getting ahead financially. In this article, we would like to highlight -for first-time investors as well experienced investors- some benefits of investing in real estate property.
Real-estate investments' benefits
It is always helpful to keep in mind the perceived reasons that most real-estate investors enlist when they invest in real estate:
Ability To Leverage Funds. "Leverage in real estate is, quite simply, the ability to use other people's money to buy your own assets."

[1]

These assets will then be able to generate ongoing income for you (whereas by saving you on rent if you move into the property or by renting out the property to a tenant). Furthermore, these leveraged assets appreciate over time and help you increase your net worth.


Wealth creation and equity appreciation. Unless investors have an interest-only mortgage, as they pay down a property mortgage, they build their equity in the property which adds up to their net worth. Over the years, upon building equity, you as an investor will have the leverage to buy more properties and thus increase wealth and cash flow.


Tax Advantages. (The following should not be considered as tax advice; please consult with your licensed accountant on the subject). Real estate is today one of the most tax-advantaged investments in the US. Real estate investors can obtain advantages of several tax breaks and deductions that can surely save them money when paying taxes.

An investor can deduct the interest paid on the mortgage payments from their taxes.
If the investor rents the property, they can deduct the property's maintenance expenses, insurance, and property taxes, among others, from their rental income.
Improvements on the property can increase the tax basis and thus lower the possible future capital gains.
You can depreciate the property year upon year.
You can take advantage of a 1031 exchange: sell one property, buy another within a certain period, and as long as specific rules are followed, pay no taxes on the gains from the sale of the first property. As we perceive it, these tax rules were set up by Congress in favor of ordinary folks so they could buy and accumulate real estate.
If properly planned out, your kids can inherit the property tax-free when you pass away, which can help them increase their net worth.



Almost steady cash flow. In this case, cash flow refers to the net income you will receive from the rent paid by a tenant after deducting mortgage payments and operating expenses, including property insurance. A key benefit of real estate investment is its ability to generate cash flow. We use the term "almost steady" because there will inevitably be months when you receive no rent payments, most likely, due to a tenant vacating one of your properties.


Solid Returns. You must do the math accordingly. When you purchase a property today for 100K with 30% down, you are in with 30K. Suppose in 5 years from now, the property sells for 130K (not far-fetched given today's market conditions). In that case, after you pay off what you owe at closing time, you will have made at least the 30K from the price increase. That is 30k of profit over 30k of the down payment, which gives you a pretax return of 100% (30/30) on your money. And this calculation does not include the net income you will probably have received over the previous five years.


Long-Term Security. If you are currently renting and proceed to buy a house, eventually, you will stop paying mortgage payments and will have a home in which to live with your loved ones. If you are investing, someday, you will own a property that you can sell. In the future, people will still need a place in which to live, and there will undoubtedly be some demand for your property. Some folks even say that "people buy property because it is tangible, unlike a stock, which is based on trust" However, we own stocks ourselves and think that the right stocks are great investments over time (for example, Apple).


As you build you investments over the long run, you will most likely have some savings in your bank account, most likely have some money stowed away in your IRA, and hopefully will have some money in real estate. That way, your eggs are not all in one basket.


Passive Income. You can keep working in whatever it is you do while in parallel receiving some income from your investment. Passive income gives you peace of mind.


Protection Against Inflation. Real estate is very adequate protection against inflation. If you are a renter, you are subject to inflation-adjusted rent increases. On the other hand, most hard money mortgages are fixed rates and fixed monthly payments, so you will know what your payments will be in the future. Additionally, property values adjust over time and make up for inflation. So, if you were to sell the property, it would most likely have kept up with the purchasing power of your money.
Downsides
In all fairness, although we think investing in real estate is a smart move, we have to point out some aspects that can be considered downsides:
One of the main downsides of property investment is that the significant upfront costs can make it challenging for many people. This can be overcome by saving and planning to meet your real estate investment goals.


Furthermore, you have to invest time in order to find the right property. Buying a property is not like going to the store and buying an off-the-shelf item.


Another downside in the current situation is that there appears to be a lot of investment money available in the market, so you could miss out on a property to a higher bidder.


Finally, home prices could come down in the near future. However, eventually, the market will correct itself, and most likely, properties will appreciate over the long term.
AMI Lenders is here to help
If you have decided to invest in a real estate project, consult with AMI Lenders. We are one of Houston's fastest closers and could become your financial ally. We fund our loans and can close as fast as the law allows. Borrowers in Houston will also have difficulty finding lower rates for hard money or private loans than ours. As we said right up front, we want our customers to succeed and take advantage of the financial opportunities provided by real estate investments.
[1] https://sparkrental.com/leverage-in-real-estate/