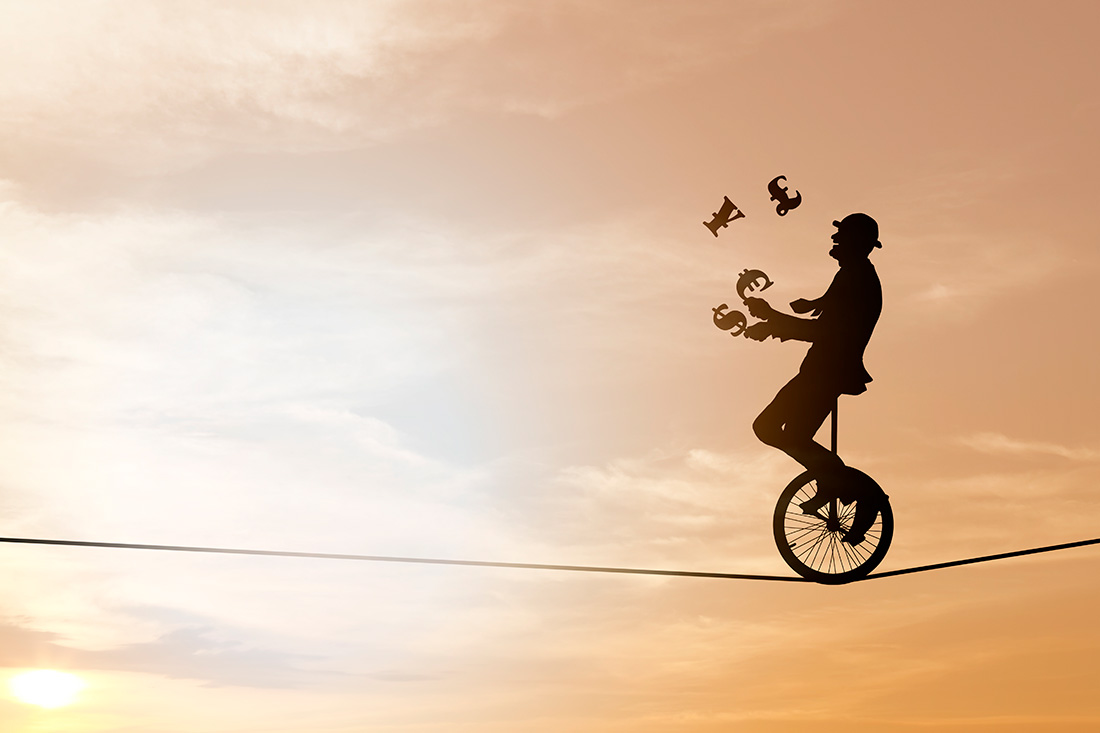 Most of us like surprises, when and if they are pleasant surprises. However, the past few weeks surprised the world in a very unpleasant way. The appalling reappearance of war in Eastern Europe. When we look back to the end of last year, we wish world leaders and diplomats had been more determined or forceful to find a solution that would have helped prevent this absurd war. We would have expected things to be different in Eastern Europe and continued to enjoy peace, however fragile. Our deepest desire today is to end the war in Ukraine and return to peace. After witnessing the ravages of war all over our media channels, our hearts go out to all those currently suffering in Ukraine.
War in Europe has brought new economic perils to the US economy.
The new world context has brought new threats to the US economy. The Texas economy will be no exception in this complicated scenario, given our prominent role in the Energy sector. As we always write, we do not have a crystal ball, but we know that many economic shifts are in the cards for 2022. We'll refer to these as "the new economic perils."
With Russia's removal from the SWIFT financial system, the continued disruption of essential foods and raw materials supply chain (made even worse because besieged Ukraine is one of the world's largest cereal producers), in addition to the threat of nuclear escalation, we must brace ourselves for challenging times ahead, and we can expect further disruptions to the financial world order.
Additionally, energy markets are materially at risk from the Russia-Ukraine war (higher natural gas prices in Europe will bring about inflationary pressures in the region). We can no longer assume low unemployment, low-interest rates, and positive economic growth in the US. Instead, we must contend with extremely high inflation, which will probably remain elevated throughout the year. We must also brace for higher interest rates and sluggish economic growth. Again, we mean this by the "new economic perils."
How will the Federal Reserve (Fed) react to the changes we are witnessing at the start of 2022? Here, at AMI Lenders, we believe that the Federal Reserve intends to increase the Fed Funds rate at least three times in 2022, though it could be 4 to 5 times. The Fed must raise interest rates because of the increased cost of living, higher oil prices, and the Ukraine fiasco. Also, because of market conditions, lenders in the US (including Hard Money Lenders like us) may have to adjust their prices and terms for 2022 and possibly 2023. Therefore, we must adjust how our loans are priced and how we assess potential "borrower" risks compared to previous, more predictable economic periods.
Pricing of real investment loans will indeed be adjusted in 2022
Technically speaking, Hard Money Lenders price their loans for fix and flip and other types of investors, taking into consideration some key factors:
Condition of the property which secures the loan:
In need of repairs

Does not need repairs

Loan term:

Less than one year

One to three years

Three to ten years

Longer terms (usually available only for properties in tip-top shape)

Interest rates in the open market, trying to be as competitive as possible.

How much demonstrable experience the investor has.
The new economic perils will impact many of the conditions mentioned above. For example, a loan on an investment property in need of repairs (otherwise known as a Fix and Flip investment) could potentially face capital amortization delays due to a short supply of construction materials or weaker demand from final buyers. So, an investor may have to hold on to the property longer, which extends the time it takes to pay off the loan and will reduce the investor's profits. Another example: a loan on commercial property could face increased default risk if the economy weakens and vacant spaces remain high.
Even with the new perils ahead, we believe that this is still a good time for investing in real estate.
Given all that we have discussed above, it should not come as a surprise to see higher mortgage and real-estate investment loan rates in the months to come. In 2022, we believe that we are still in a good moment to get a mortgage or a property loan because we are still seeing interest rates at unprecedented lows for most buyers.
Whether you are looking to invest in commercial real estate, rental properties, or simply hunting for a mortgage loan to buy your new home, the "new economic perils" should not discourage you from carrying on with your planned real estate investments; at least for now. However, it goes without saying that you should be more cautious in these uncertain times.
AMI Lenders is here to help
If you have decided to invest in real estate or request a mortgage, consult with AMI Lenders. We are one of Houston's fastest closers and could become your financial ally. We fund our loans and can close as fast as the law allows. Borrowers in Houston will also have difficulty finding lower rates for hard money or private loans than ours. We want our customers to succeed and take advantage of the financial opportunities provided by real estate investments. Visit our website today and fill out an application for a loan backed by a rental property.