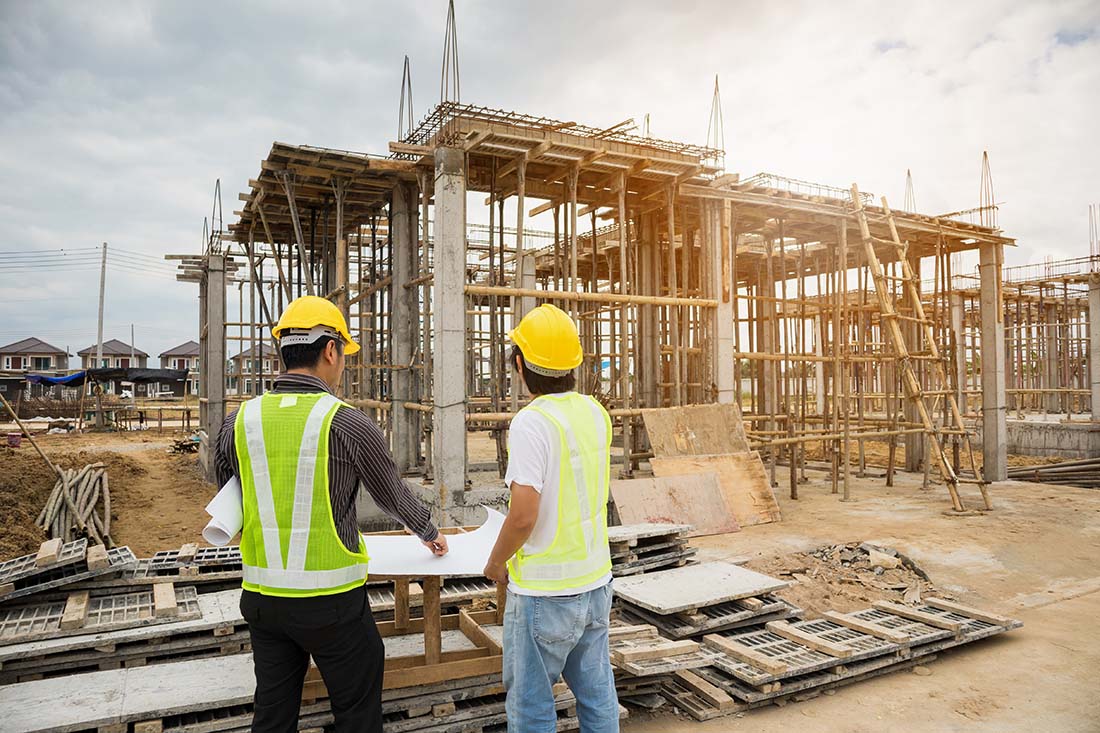 Covid-19 has had a significant impact on the global economy and, closer to home, on the Commercial Real Estate industry. Companies that carry on business in commercial real estate premises have had to make many changes due to the lockdowns and instructions to stay at home. This has led to companies digitizing their operations, conducting operations online, ensuring the health and safety of employees, and protecting their employees' financial health.
The pandemic has brought a new way of life to become the norm now – work from home / stay at home. This has impacted the office and retail space business significantly and will continue to do so in the next year. Within this context, the following is the commercial real estate outlook for 2021 to 2022 as best as we can ascertain its future.
Trends to watch
The effects of COVID-19 on commercial real estate will be more pronounced in 2021 than in 2020, but pressures might ease in 2022.


Many believed by the end of 2020 that we had experienced the worst and that 2021 would be better. However, 2021 did not end up being what many thought it would be. Consequently, large percentages of office space, retail space, and hotel infrastructure are vacant or heavily underutilized, thus causing an over-supply of to-be-leased square footage. Now is not the time to invest in a new office or retail spaces.
Interest rates will remain low throughout 2021
You can expect the Federal Reserve to remain accommodative on monetary policy and expect short-term low-interest rates throughout 2021 and maybe even 2022. The Fed's cautious actions will come together to provide you with a favorable backdrop as a commercial borrower in what is expected to be a continued economic recovery.
Major cities will continue to see population decline.
The population will decline from 2021 to 2022 in major cities such as New York City, San Francisco, and Los Angeles. You were probably aware of the sky-high rents in such big cities even before the COVID-19 pandemic hit us. Because of the work-from-home policies and public health lockdowns, more and more residents of these cities looked towards getting places somewhere else. As a result, you can expect more people to look for cities and areas that offer them a better-quality lifestyle, low rents, or costs of living, and good weather.
The cities that have experienced population growth recently are Austin, Texas; Raleigh, North Carolina; Nashville, Tennessee; Salt Lake City, Utah; and Charlotte, North Carolina.
What does this mean for commercial real estate? It means that some markets will bear more pain from empty space (for example, NYC, SF, and LA) while some other markets will probably fare much better in the next 18 months (for example, Austin).

Affordable housing remains an issue.
It was long before the COVID-19 pandemic hit us that millions of Americans did not have affordable housing. The pandemic only escalated this issue. 2021 will challenge us regarding the increasing delinquency in Class C apartments. Those who live in Class C apartments have been affected the most, as many of them are employed by the hospitality industry, such as restaurants and cafes.
But some developers, and this might be interesting to you, are converting the vacant real estate into affordable housing complexes in order to take advantage of this scarcity. We might see more conversions in the next 18 months, and it might not be too bad of an idea to transform vacant real estate to another use such as housing.
You can expect a rise in investments in alternative types of real estate.
You can expect private real estate exposure to increase among wealth managers and asset allocators because real estate provides resilience during an uncertain recovery. In addition, asset managers or wealth advisors will add exposure to private real estate, and you can expect to see them focused on warehouses and distribution centers, data centers, and healthcare.
Concerns in Commercial Real Estate
There are many concerns in commercial real estate ever since the pandemic hit regarding high vacancy rates in properties such as office spaces, retail spaces (inside and outside malls), restaurant spaces, and bank branches. Unfortunately, you can expect the condition not to get better anytime soon. Not only are small businesses forced to permanently vacate their rented commercial spaces because they cannot afford to pay the rent, but many well-known corporate chains are also unable to pay their rents.
But parallel to these concerns, there are bright areas in commercial real estate.
Bright Spots in Commercial Real Estate
- Light Industrial, Data Centers, and Healthcare
As mentioned at the beginning, people have been forced to stay at home and be safe from contracting the coronavirus because of the pandemic. Thus, they have been unable or unwilling to visit malls, gyms, or even go to the office (or the local authorities enforced rules to prevent them from doing so). However, this apparent void in their shopping and social lives was filled by e-commerce (that is, online shopping from home).
You can expect e-commerce's domination to increase significantly throughout 2021 to 2022. As consumer behavior and patterns changed considerably during the COVID-19 pandemic, the shift towards e-commerce has been rewarding for:
the light-industrial real-estate, as warehouses and distribution centers, have been in high demand.

Data centers for the computing needs of the e-commerce industry.

Healthcare adapted to the new safe-distancing demands.
- Multifamily
You can expect the multifamily real estate sector in coastal markets that are not high priced to dominate as people move out of big high-cost cities to live in more affordable housing. Indeed, this trend is expected to continue and increase from 2021 to 2022.
Conclusion
AMI Lenders in Texas, Houston is keen to evaluate commercial real estate projects focused on:
Building light industrial space (warehouses and distribution centers, data centers, and healthcare facilities).

Revamping or remodeling existing retail space.

Multifamily units in highly demanded markets.
AMI Lenders is one of Houston's fastest closers. We fund our loans and can close as fast as the law allows. Borrowers in Houston will also have difficulty finding lower rates for hard money or private loans than those offered by AMI Lenders. We want our customers to succeed, to take advantage of the financial opportunities provided by real estate investment, and we want them to finance/fund their projects through us.
Contact AMI Lenders now if you are interested in getting a loan for certain types of commercial real estate.
Visit our website today and fill out an application for a private hard money loan in Houston.
For over 30 years, AMI Lenders have been providing financing options to individuals in the Houston area. If we aren't able to assist you, we'll be happy to direct you to someone who can.
Contact us for any questions or apply online!