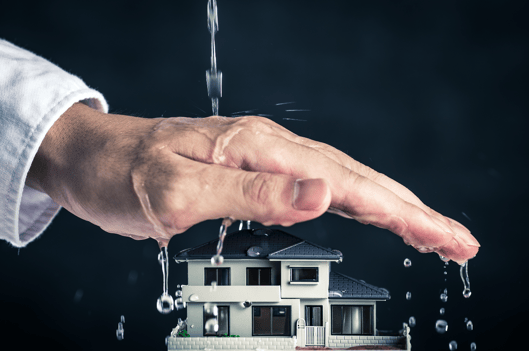 There are many misconceptions when it comes to purchasing flood insurance.
Many homeowners think they're not at risk for flooding, when they usually are. And many believe that if they are flooded, they're insured for it. For example, the coverage is often inadequate lacking enough coverage to fully rebuild the home. Although flood insurance is available to many homeowners under the NFIP, most don't have it. This is true for many of Hurricane Harvey's victims. This hurricane was the most significant tropical hurricane in the United States history. Harvey's damage was between $90 Billion and $160 Billion with a midpoint at $125 Billion.
The storm killed at least 68 people and another 35 deaths were due to indirect causes such as, car crashes, electrocution or the absence of necessary medical services.
As Houston's residential hard money lenders, AMI Lenders Inc. requires flood insurance on any property that flooded during Hurricane Harvey; including those properties that are not in a designated flood-prone area. There is a dual purpose; (i) it benefits our borrower, and (ii) it reduces AMI Lenders' risk.
The flooding in the Houston metropolitan area was really unparalleled. Flooding has been blamed in part on the U.S. Army Corps of Engineers and climate change which render long –standing flood maps obsolete. Harvey demonstrated, flood maps do not fully capture the flood risks. More than half of Harris County's flooding during Harvey occurred outside of the 500-year flood plain. Properties located within the 100-year flood plain are deemed to have a 1 percent chance of flooding in any given year while properties in the 500-year flood plain have a .02 percent chance of flooding. Houston has experienced 500-year storms in each every year since 2014.
The storm dumped more than 33 trillion gallons of water over Texas and the southern United States. 80 percent of homes that had water damage during Hurricane Harvey did not have flood insurance. A typical premium for a home not in a flood prone area is approximately $450.00 for $250K in coverage. That's $1.23 a day.
Properties at greater risk include:
Homes that were built upstream from the Addicks Dam or the Barker Reservoir (e.g. Cinco Ranch and Kelliwood subdivisions);

Homes near a lake, pond, bayou or tributary are also at greater risk;
If the property is in a flood prone area, the premium can be reduced by having a surveyor provide an Elevation Certificate; and Harris County intends to update their flood maps (to include properties flooded during tropical storm Harvey) but that study will take years to complete.
Private Mortgage Investors have tips to help you protect your property:
Store important documents, insurance cards, banking information and items of sentimental value in a high location so they stay dry

Use flood-resistant materials in areas of your home that are susceptible to flooding (for example, replacing carpet with tiles)

Install flood vents, which reduce the risk of damage by allowing floodwater to flow through and drain out

Elevating your home's furnace, water heater, and electric panel

Installing check valves to prevent floodwater from backing up into the drains of your home

Elevating your property so that your lowest living floor is above the flood elevation level depicted on your local flood map
Hard Money Lenders Houston strongly recommends that all property owners purchase flood insurance even if their property is not in a flood prone area. There will be other epic rainstorms, and they will probably arrive a lot sooner than 100 years or 50 years from now. Don't be fooled by the Common misconceptions that keep many homeowners out of the flood insurance market, and a mismatch of coverage with the real exposure leaves an immense gap even for those who understand their risk. Consider protective action plan for the potential risk of flood hazards regardless of the zone in which your property is located.
Houston's premiere Hard Money lender, AMI Lenders, takes pride in providing alternate sources of financing for all types of properties in residential and commercial fields. Our licensed loan originators have over sixty years combined experience providing better service and better hard money lending rates in Houston and surrounding cities. We are Houston Hard Money Lenders who funds most of our loans and responds quickly to hard money loans for bad credit usually within 24 hours.
Give us a call at 713-682-4400 or click here to view our lending terms or apply online for a Hard Money Loan that fits your needs in Houston.