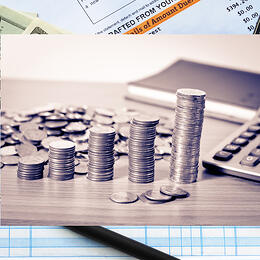 Harvard University's Joint Center for Housing Studies expects remodeling spending to reach a new peak in 2016. As a Mortgage Investor's Corporation, we've funded millions of dollars in residential hard money loans for thousands of families to remodel their home; unfortunately, too often with less than desirable results. And, it's almost always the contractor's fault.
Associated Mortgage Investors is a mortgage investor's corporation and we've found that making residential hard money loans for remodeling can be very risky when you don't have all the right information at your disposal.
If you are a borrower who has little or no knowledge on how to obtain a hard money real estate loan to fund the cost of remodeling your home, the following information should help:
If the remodeling is extensive (e.g., adding a room, removing interior walls to make the home more open or expanding the master bathroom and/or closet, etc.) we suggest one hire an architect, draftsman or designer to do a site plan of the changes and/or additions;
Ask your architect to include an itemized list of the work and materials required to do the job;
The next step is finding a contractor. The best source is a referral from a friend or associate. If one's friend had similar work done and was satisfied with their contractor, that would always be our first choice;
If that's not possible, the internet is a good source. That's the number one source of new business and most savvy businessmen and women have a website;
Once you've found a contractor, it is imperative that you vet that person. You should require at least two references of remodeling work that the contractor has completed in the last 12 months. And, you should ask for a bank or residential hard money lender (I.e. the contractor's personal banker). If you're not comfortable calling the banker, ask your residential hard money lender to call the banker for you;
Call or go to the Better Business Bureau's website and see if they have anything on the contractor. And, do a Google search. One would be amazed what is available on the internet;
You need at least two vetted contractors. Give each contractor a copy of your remodeling plans and a list of the requirements to complete the job (prepared by your architect). Be sure and tell your contractor that you're soliciting two bids. That's the best way to keep them honest;
After vetting the contractor and after reviewing their bids, you should be ready to make a selection;
It's now time to have your contractor pull a permit from the City or if not in a municipality, from the County. Do not run the risk of trying to do the remodeling without a permit. It is too risky and if caught doing the work without a permit, you will regret it!
It's now time to go to your banker or Residential hard money lender for a loan. And, the same vetting rules that apply to the contractor should apply to selecting the right mortgage investor's corporation.
At Associated Mortgage Investors, we've been funding Residential and Commercial Hard Money loans for borrower who, for whatever reason, are not able to obtain a loan from traditional lending sources, such as banks.
Please give us a call at, 713-682-4400 and one of our highly experienced loan officers will help you get the loan you need. And, as always, if we can't help you ourselves, we'll help you find someone who can.
Good luck and happy hunting!