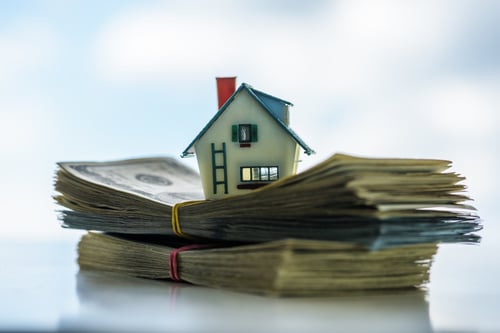 Some people assumed that the pandemic would stop the real estate market in its tracks, but if anything, the complete opposite is true. Whether you're a realtor or interested in investment properties, business is booming and will likely continue the upswing well into 2021.
Houston is one of the hottest housing markets in the United States, and If you live here, you're not going to want to miss out on the current boom. Plenty of flippers and other types of investors are looking for a way to secure their next property, but some are coming up short on funds or not getting funded fast enough.
Hard money lenders in Houston can be your ticket to finally securing the properties you've had your eyes on. And, if you are you new to the world of hard money loans? Don't worry, we're here to help.
Consider this your quick guide on hard money loans in Houston. We're going to define what hard money loans are and how they can help you secure that precious property with a fast closing.
What Is a Hard Money Loan?
Have you ever thought about how nice it would be to use something other than your own money to secure a loan? Or what it would be like to get a loan without needing the help of a traditional mortgage lender or Bank?
You may have found your dream solution in hard money loans.
A hard money loan is a kind of loan that's secured by real estate property instead of just money and can be seen as a short-term bridge type of loan. These loans, typically from private investors or individuals that lend money based on the property's value, use the property you are buying as collateral to secure their loan.
In other words, hard money lenders are there for the collateral value and not the value of your bank account. While they are not in the real estate business and Hard Money Lenders don't want your property, it is a way to assure their loans are protected.
The Speedy Benefits of Hard Money Loans
There's nothing worse than missing out on the flip of a lifetime because you couldn't secure funding fast enough.
Home flipping has been a trend across several real estate markets for years, but the flipping market in Houston has been scorching for the past year or so. There's so much competition you can't afford to wait around for the right funding.
Did you know that average mortgages and home loans can take anywhere from 30-45 days to close? Imagine having to wait nearly 6 weeks to get financing for a house that's going to move in just a few days!
A traditional loan can take weeks to secure, but you can get hard loans in a matter of days. Since there are fewer restrictions and more flexible terms on the borrower, hard money lenders can move much faster.
Traditional lenders like banks have some very stringent boundaries when the time comes to negotiate terms, rates, and loan qualifications. There's much less wiggle room that you'd expect from a big lender. But, when it comes to banks, you shouldn't expect too much leeway.
Since private entities offer hard money loans, there's much more room to negotiate terms.
You may be able to adjust the repayment schedule to better fit your needs. It's even possible that you could reduce or eliminate certain fees associated with the process.
How to Get Hard Money Loans Fast
We did mention that hard money loans are faster and easier to get than traditional loans, but you still have to go through the proper steps to secure them. If you're ready to get a loan fast, we recommend that you take these steps to secure your approval.
Get Your Documents in Order
A hard money lender may not be interested in seeing your paystub, but there's still plenty of paperwork they'll need to process. Make everyone's day easier by coming prepared with the right documents. Talk to your lender and ask for the list of documents you will need to bring to the table.
Most likely, they ask you to get together any documents that prove your ownership of assets, tax returns, utility payments, and your property's appraisal, among other things.
Choose the Right Property
Remember, hard money lenders choose to use a property instead of money as their collateral because they want to see a decent return on investment. Trying to secure a hard money loan on a property with little to no value will be difficult.
So, as much as possible, try to find a property with the potential for a significant return. If the value isn't there, the lenders may not be either.
Hard money can only work as fast as you do. That's why we recommend talking to a hard money lender to make sure you have everything in order once you are ready to invest in real estate. Once you have your heart set on a property, essential paperwork in order, and potential inspection under your belt, go back to your lender and start the financing process.
Find the Best Fast Hard Money Lenders in Houston
If you're looking for the fastest private mortgage lenders in Houston, we know where you can find one. AMI Lenders has some of the fastest closing times in the Houston area. We move as fast as we do to close our mortgages and loans because we approve and fund our own loans, and we can't wait to put that speed to work for you.
We've helped lots of private investors, current and future homeowners in Houston.
And we're ready to help you. Be sure to contact us today so we can talk about the best funding for your future real estate investment.