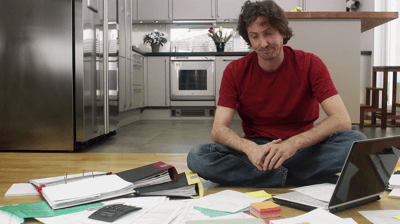 While buying a house, choosing a private lender over a full-fledged financial institute for a mortgage loan is a great option. One of the many benefits of doing so is that private lenders approve loans much quicker than other financial institutions, such as banks.
Best of all, the majority of hard money lenders do not look into a borrower's credit history. Private lending is a flexible process that makes it easier for almost everyone to own a home or invest in real estate.
The biggest fear for both lenders and borrowers is the latter's inability to repay a loan. Even though it might seem like this would be the borrower's problem only, it also puts the lender in a difficult situation. During the financial crisis (2008 to 2009), more than three million foreclosures were declared. The situation became devastating for the country's financial stability. In an attempt to prevent another financial catastrophe, the "debt-to-income" rule was introduced.
Understanding Debt-to-Income Rule (DTI)
The Debt-to-Income Rule (DTI) requires lenders to determine a borrower's ability to pay. Lending companies who approve loans without checking the borrower's financial situation are subject to penalties and fines. The Debt-to-Income Rule is the percentage of a person's monthly gross income spent on paying debts, such as housing and credit cards. Banks and lenders use this ratio to decide how much money (and on what terms) will they lend to the applicant. Borrowers can only apply for a loan from a private lender if they have a debt-to-income ratio of less than 43%. This is considered a way to protect people from over-borrowing and to secure the lenders' money.
Eliminating the Debt-to-Income Rule (DTI)
Lately, a lot of well-known and reputable organizations are speaking against the Debt-to-Income Rule. The reason is that due to this rule, many potential borrowers are unable to get a loan, even from a private lender. People choose private lenders because it is difficult to get a loan from a financial organization due to bad or no credit. The entities speaking against the rule include Bank of America, Quicken Loans, Wells Fargo, Caliber Home Loans, and the American Bankers Association, among others.
Consequences of the Elimination of Debt-to-Income Rule
A lot of hard money lenders are eager to see the rule removed so that they will not be subject to any penalties. However, the smartest lenders know that eliminating the DTI rule would be a mistake to be avoided at all costs.
Escalation of Cases of Over-borrowing
The major consequence of removing the Debt-to-Income Ratio Rule is that it will increase the cases of over-borrowing, leading to an escalation of foreclosures. It makes it difficult for a borrower to repay the loan, which negatively impacts their credit score. From a lender's perspective, it increases the risks of a lender's money getting stuck in limbo.
Read More: Texas Foreclosures And A Hard Money Lender's Take On How To Avoid it.
A Bad Credit-Score
One of the most significant problems that the removal of the Debt-to-Income Rule would bring is a higher number of people with a bad credit score, which will affect the individual's financial future. When borrowers take loans despite having a high debt-to-income ratio, they are setting themselves up for a bad credit record, which would impede the possibility of getting another loan in the future.
Higher Number of Foreclosures
The removal of the Debt-to-Income Rule would raise the number of foreclosures. The excessive foreclosure filing was one of the most significant contributors to the 2008-09 financial crises. Therefore, when people ask for loans, they cannot pay; they force the lender to file for foreclosure.
Stressful Situation
Whether it is a borrower with a hefty amount of debt, or a lender who approved loans for people who do not have the capability of repaying them, the situation is bad for everyone involved. The borrower has to struggle to manage finances and might even have to file for bankruptcy. At the same time, the lender will be stressed by the fear they will never get their money back.
More Borrowers Falling into Defaulter Category
When borrowers do not have to show their DTI to a lender who will determine whether they have the ability to repay, the chances of them stalling on their payments are high. When borrowers become delinquent on a loan, they ruin their credit score, damage their credit history, and make it almost impossible to get a loan in the future.
Lenders might find the idea of removing the Debt-to-Income Rule tempting. Still, if we look at the bigger picture, it's a terrible idea. AMI Lenders is a hard money lender that is against the removal of the DTI rule. AMI Lenders understand the loopholes removing this rule will generate and the problems it will cause to both lenders and borrowers.
AMI Lenders – Delivering Better Services and Better Rates
In search of a reliable, hard-money lender in Houston? Your search ends here at AMI Lenders. Founded over 25 years ago by Jim Emerson, we offer best-in-class personalized service and closings as fast as the law will allow to help you make the right financial decision just in time!