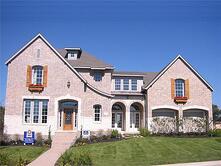 What is a "flipping" a house? A flip is a residential investment when a house i is purchased in bad condition, with the intention of renovating and/or remodeling, and is then listed for sale for a profit.
So what can be some of the challenges when purchasing a home to flip? These types of investments have many moving parts, so savvy investors will know how to look at the deal from different angles. The purchase price can be as important as the renovation budget or the contractor you pick. The typical variables such as location come into play, along with making renovations that are comparable to what is popular in its proximity. Following are some pointers to follow when venturing into flipper territory.
1. Research the Prior Condition of the Subject Property
It's important to know as much as possible of the home prior to moving forward with the purchase. Often times flipped homes are foreclosures from banks. Bank owned properties often sit vacant for extended periods of time, resulting in a number of possible things that can go wrong with the property. Has the home been vandalized? Copper wiring/plumbing removed? Did the pipes burst? If there is moisture in a home, mold? These are all items that can have a considerable effect on the cost of the repairs, therefore making them key in the success of the transaction.
2. Know who you're working with
Many flippers do their own work, but many investors use contractors. When selecting a good contractor it's important to request several (at least 3) references of recent completed projects and 3 credit references, be it suppliers or banks. You should contact every reference. Choosing the right contractor should not be taken lightly as it could be the most important element of the project. It's always a good idea to get bids from several contractors. It is a good rule of thumb to consider repair budgets can easily run 10-15% over-budget and it's a good idea to take this into consideration when budgeting for the whole project. If they come in right on the money, it will only make the project more profitable!
3. Check for Permits/Local Requirements
What are the requirements from the local municipality (city, county etc.) for this type of project? Will they require inspections? Does the work need to be performed by licensed plumbers/electricians? If the renovations are more involved, will they require a new set of plans? All these issues will have an effect on the bottom line and should be taken into consideration from the beginning of the project.
4. Consider Financing Options
While some investors will use their own funds to acquire and renovate properties, there are alternatives that allow you to get into the business without much cash. Different lenders have different comfort levels for these types of transactions and while local banks can be a good source, due to timing issues and flexibility, many investors opt for small private or hard money lenders. While these usually come at a higher price, the speed at which they can respond to a request and the fact that these loans (if done right) are not kept very long, a higher interest rate may not mean all that much in actual dollars. While some lenders will require down payments, some may be willing to finance 100% if the after repair value of the home allows it.
Click here for more informatiom on our /residential-hard-money-loans